How to Immediately Support the DREAM Act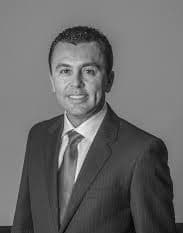 Arturo Castañares
Created: 20 September, 2010
Updated: 20 April, 2022
National Council of La Raza (September 17, 2010)
Two important votes will be happening starting next week. Below you will find information about the timing of these votes and the members of Congress that need to hear from you.
ACTION #1: Winning the Motion to Proceed to Department of Defense bill
The first hurdle we have to overcome is winning the vote on the Motion to Proceed (MTP) to the
Department of Defense (DoD) Authorization Bill for Fiscal Year 2011. This is a must-win vote to get to a vote on the DREAM Act. The vote will be on Tuesday, September 21st at 2:15pm (EST); 60 votes are needed.
Between now and 2pm on Tuesday, please urge these Senators to VOTE YES on the Motion to Proceed:
OH Voinovich (R)
MA Brown (R)
ME Collins (R)
VA Webb (D)
NE Nelson (D)
ACTION #2: Winning the vote to add DREAM Act to DoD
If the Motion to Proceed vote succeeds, amendments to the Defense bill will be considered on Wednesday. The vote to add the DREAM Act as an amendment to the Defense bill could happen as early as Wednesday, but could carry over into the following week, depending on the order of amendments to the bill: 60 votes are needed.
Between Tuesday and Friday, please call and urge these Senators to VOTE YES on the DREAM Act:
OH Voinovich (R)
FL LeMieux (R)
MA Brown (R)
ME Snowe (R), Collins (R)
UT Bennet (R), Hatch (R)
KS Brownback (R)
LA Landrieu (D)
NC Hagan (D)
AR Pryor (D)
MO McCaskill (D)
ND Dorgan (D), Conrad (D)
For questions, background materials or talking points on the DREAM Act, please contact:
Laura Vazquez, NCLR Immigration Legislative Analyst, 202-776-1563, lvazquez@nclr.org.
Background
The DREAM Act (S. 729) is bipartisan legislation introduced by Senators Durbin (D-IL) and Richard Lugar (R-IN) and has 40 co-sponsors. It has also been introduced in the House by Representatives Howard Berman (D-CA), Lincoln Diaz-Balart (R-FL), and Lucille Roybal-Allard (D-CA). The DREAM Act would permit certain immigrant students who have grown up in the U.S. to apply for temporary legal status and to eventually obtain permanent status and become eligible for U.S. citizenship if they go to college or serve in the U.S. military; and would eliminate a federal provision that penalizes states that provide in-state tuition without regard to immigration status. To be eligible, students must have come here when they were 15 years old or younger, have lived in the U.S. for at least five years, graduated from a U.S. high school or obtained a GED, be under 35 years of age, and have good moral character and not committed any crimes that make them inadmissible under general immigration laws.
Emailing/Calling Key Senators on the DREAM Act
League of United Latin American Citizens (September 16, 2010)
First push these three Republican Senators for defense authorization cloture vote scheduled for 9/21/10
State Senators Education Staffer Immigration Staffer
Maine (ME)
Snowe, Olympia matthew_hussey@snowe.senate.gov jim_catella@snowe.senate.gov
Collins, Susan lorinda_harris@collins.senate.gov rob_strayer@hsgac.senate.gov
Massachusetts (MA)
Brown, Scott daniel_diorio@scottbrown.senate.gov daniel_diorio@scottbrown.senate.gov
Second urge the following senators to support the Dream Act Amendment vote scheduled for 9/23/10
Republicans
Indiana (IN)
Lugar, Richard leanne_gibbs@lugar.senate.gov andrew_mills@lugar.senate.gov
Ohio (OH)
Voinovich, George dana_smullen@voinovich.senate.gov charles_abernathy@hsgac.senate.gov
Florida (FL)
LeMieux, George vennia_francois@lemieux.senate.gov ben_moncrief@aging.senate.gov
Massachusetts (MA)
Brown, Scott daniel_diorio@scottbrown.senate.gov daniel_diorio@scottbrown.senate.gov
Kansas (KS)
Brownback, Sam LaRochelle_Young@brownback.senate.gov leslie_bolz@brownback.senate.gov
Alaska (AK)
Murkowski, Lisa karen_mccarthy@murkowski.senate.gov Nathan_Bergerbest@murkowski.senate.gov
New Hampshire (NH)
Gregg, Judd christopher_toppings@gregg.senate.gov michael_musante@gregg.senate.gov
Democrats
Louisiana (LA)
Landrieu, Mary tasha_patusky@landrieu.senate.gov angelique_roche@landrieu.senate.gov
North Carolina (NC)
Hagan, Kay simone_hardeman@hagan.senate.gov tracy_zvenyach@hagan.senate.gov
Arkansas (AR)
Pryor, Mark mia_petrini@pryor.senate.gov shannon_lovejoy@hsgac.senate.gov
Missouri (MO)
McCaskill, Claire corey_dukes@mccaskill.senate.gov corey_dukes@mccaskill.senate.gov
North Dakota (ND)
Dorgan, Byron melissa_habedank@dorgan.senate.gov justin_schardin@dorgan.senate.gov
North Dakota (ND)
Conrad, Kent caitlin_coghlan@conrad.senate.gov brandon_teachout@conrad.senate.gov
Washington (WA)
Murray, Patty sarah.bolton@mail.house.gov jason_park@murray.senate.gov
Wisconsin (WI)
Feingold, Russell mike_schmidt@feingold.senate.gov Bob_Schiff@judiciary-dem.senate.gov
Third lite up the following Senators who have said they will oppose when they should have supported
Arizona (AZ)
McCain, John brandon_ashley@mccain.senate.gov mark_delich@mccain.senate.gov
Utah (UT)
Bennett, Robert amber_sechrist@bennett.senate.gov doug_taylor@bennett.senate.gov
Hatch, Orrin juliann_andreen@hatch.senate.gov matthew_sandgren@hatch.senate.gov