Juanes at USC for "Grammy in the Schools Live!"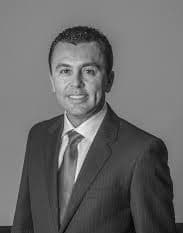 Arturo Castañares
Created: 11 January, 2013
Updated: 26 July, 2022
Colombian singer Juanes will make a special appearance on Feb. 6 at the University of Southern California during a week of events that will wrap up with the presentation of the Grammy Awards.
The National Academy of Recording Arts and Sciences, or NARAS, said the artist will appear at the university as part of the program "Grammy in the Schools Live!" which is organized by the Grammy Foundation and which this year celebrates its fourth anniversary.
The event, to be attended by Neil Portnow, president of NARAS, is scheduled for two days before the tribute to singer-songwriter and guitarist Bruce Springsteen honoring his career and his philanthropy and in which Juanes will also sing.
The list of artists onstage at Los Angeles Convention Center will also include Sting, Elton John, Eddie Vedder, Neil Young, Tom Morello and Tim McGraw, Mumford & Sons and the Alabama Shakes.