Kawhi Leonard to Enter 2011 NBA Draft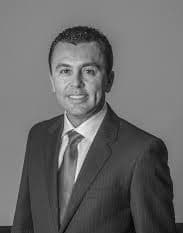 Arturo Castañares
Created: 14 April, 2011
Updated: 26 July, 2022
2011 NBA Draft will be held June 23
San Diego State sophomore forward Kawhi Leonard has decided to declare for the 2011 NBA Draft. The Aztecs' leading scorer and rebounder this past season, Leonard intends to hire an agent and will forego his final two collegiate seasons. The NBA Draft is set for June 23 in Newark, N.J.
"Kawhi handled this season in as fine of fashion as a player can handle it," head coach Steve Fisher said. "After the Final Four, I met with Kawhi and his family and I presented everything in terms of the information I had. They were extremely receptive and at the end of the conversation we reached a decision that he would submit his name for the draft. I am totally supportive of Kawhi, his family and his decision.
"Kawhi is going to be an exceptional NBA player. He will always be a San Diego State Aztec. The feeling he has for this University and program and the feeling our fans and community have for him will allow him to be welcomed back with open arms for years to come."
In two seasons on Montezuma Mesa, Leonard averaged 14.1 points and 10.2 rebounds, including a career-best 15.5 points and 10.6 rebounds (ninth in NCAA) last year as a sophomore. He scored 990 career points, which is the 19th-highest total in SDSU Division I history, and grabbed 716 rebounds, which ranks seventh all-time in San Diego State history and is the fifth most in the program's D-I history.
"We talked about where we thought I would be selected in the draft," Leonard said. "Coach Fisher gave me great advice and helped me with my decision that I should move forward with the process. This is very exciting. I have been preparing my whole life to play in the NBA and now I will have that chance.
"The last two years have been great. I have been part of two conference tournament championships, a regular-season championship and two NCAA Tournament teams. The whole community has been behind us and the student body has been so supportive. This has been a great experience and has set the stage for what is next."
A double-double machine, the Riverside, Calif., native had 40 double-doubles in 70 career games (69 career starts), including 23 in 2010-11. His 40 double-doubles is the second most in school history behind Michael Cage's 60 (1981-84). His 23 last season, meanwhile, ranked fourth in the NCAA and is tied with Cage (1984) for the most in a single season.
Leonard posted 57 double-figure scoring performances, including 13 20-point efforts and 42 double-digit rebounding performances in his Aztec career. Last season alone, Leonard produced 33 games with 10 points or more and grabbed a minimum of 10 rebounds 23 different times. The forward also led the team in scoring 27 times in his career, in rebounding 44 times and in assists 16 times.
Over two seasons, Leonard picked up his fair share of hardware. In 2009-10, Leonard became the only freshman in the 11-year history of the Mountain West Conference to earn conference player-of-the-week accolades three times. When the season ended, Leonard was the MWC tournament most valuable player, the first freshman in league history to be named to the all-MWC first team and was the MWC freshman of the year. The 6-7 forward was also named to Sporting News' all-freshman second team and the NABC's all-District 17 squad.
This past season, Leonard was one of 10 players selected to the Wooden Award All-America team, was a second-team All-American by the Associated Press, Sporting News and FoxSports.com, and was a State Farm Coaches' third-team All-American. Leonard was also one of 10 candidates up for the Naismith Award and one of 20 eligible for the Wooden Award. On a regional and conference level, Leonard was named to the NABC all-District 17 and the USBWA all-District IX squads, while earning all-MWC first team, MWC all-tournament and all-MWC defensive team accolades. In addition, the sophomore was a two-time MWC player of the week and the CBE Classic Oxford Subregional MVP.
"I will follow every San Diego State basketball game," Leonard said. "I will stay in touch with all of the players and coaches and look forward to following their future successes."
Leonard will likely become San Diego State's first NBA Draft pick since Randy Holcomb was selected by the San Antonio Spurs in the second round of the 2002 pick. The only Aztec player that went in the first round of the NBA Draft was Cage, who was picked with the 14th overall selection of the 1984 draft.