Mayor Filner to Attend Salvador Hernandez's Candlelight Vigil to Mark the 5th Anniversary of his Murder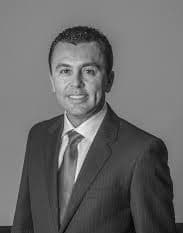 Arturo Castañares
Created: 15 February, 2013
Updated: 26 July, 2022
$2,200 Reward Offer
San Diego County Crime Stoppers, working with the San Diego Police Department's Homicide Unit, continues to seek information about the murder of Salvador Hernandez. Salvador's family will hold a vigil Saturday, February 16, 2013 to bring attention to the unsolved case.
On February 16, 2008, at approximately 3:30 a.m., 26-year-old Salvador Hernandez and a female companion were inside a parked car in the 5500 block of Seifert Street in the neighborhood of Chollas Creek. An unknown older, light colored pick-up truck pulled alongside Salvador's vehicle. An occupant of that vehicle shot Salvador and his companion. The companion survived the shooting but Salvador died as a result of his wounds.
On Saturday February 16, 2013 at 5:30 p.m., family and friends will gather at Holy Spirit Church, located at 2725 55th Street, for a Mass dedicated to Salvador. Immediately following the Mass there will be a vigil at the scene of the homicide (5500 block of Seifert Street) which is next to the church.
If anyone has information regarding this incident, please contact the San Diego Police Department's Homicide Unit (619) 531-2293. If you wish to remain anonymous, you can call the Crime Stoppers anonymous tip line at (888) 580-8477. You can also send anonymous email or text messages to Crime Stoppers by visiting the following link: http://www.sdcrimestoppers.com/.