Mayor Filner's Binational Office in Tijuana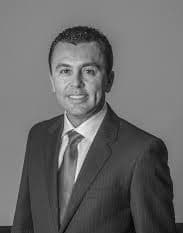 Arturo Castañares
Created: 30 November, 2012
Updated: 26 July, 2022
Commentary:
By Patrick Osio
The election of Bob Filner as Mayor of San Diego can have positive trans-border economic growth with his plan of San Diego's opening an office in Tijuana for direct and timely communications with that city's mayor, other city and state officials and business and community leaders. It's long overdue.
To be sure, the idea of closer cooperation between the cities of San Diego and Tijuana have been important with former San Diego mayors as most recently exemplified by Mayor Jerry Sanders who had a strong and amicable relationship with the former and present Tijuana mayors. Going back to Pete Wilson who worked closely with Tijuana city, state and federal agencies on the location of the Otay Mesa Port of Entry, and Susan Golding establishing a direct telephone (Red Line) between her office and then Mayor of Tijuana, Hector Osuna Jaime, after the devastating El Niño storms that crippled Tijuana's economy. Most previous San Diego mayor's have had a Binational Affairs Director reaching across the border providing communication's continuity; and the city of Tijuana keeps an office located within SANDAG.
However, Mayor Filner's move establishing the first San Diego office in a foreign country, albeit it's immediate neighboring city, is not only historical, but it also takes the relationship to a positive new and higher level. It demonstrates the importance Filner gives the relationship and the desire and intention of creating a true binational region in which both cities have much to win.
The timing for Mayor Filner could not be more perfect. He will find Tijuana's present leadership to be dynamic and progressive. Headed by Mayor Carlos Bustamante, a multi-generation Tijuanense highly successful business and community involved family, who has surrounded himself with competent leaders such as Miguel Velasco Bustamante as the city's Economic Development Secretary, past president of the EDC and Industrial Parks Association, plus the former Federal regional representative of the Department of Commerce; David Navarro as Director of Land Planning and many others in public office. In the private sector, the President of the Tijuana Economic Development Corporation, David Mayagoitia, with over 30 years experience in attracting industrial investment to the region, along with Flavio Olivier as the EDC's Executive Director; Gregorio Goldstein, President of the new state of the art Tijuana World Trade Center; Luis and Hector Bustamante leaders in commercial and residential real estate representation. And on the list goes.
Locally Filner will find numerous allies such as Hector Molina, President of CaNeMexA, the chamber of Mexican-American and Mexican business owners; Jason Wells, CEO of the San Ysidro Chamber of Commerce, Cindy Gomper Graves, CEO of the South County EDC. Political allies that he can call on to work with him on the binational endeavor will very likely include SD Councilman David Alvarez, who represents Filner's old city council seat; Assemblyman Ben Hueso; in Chula Vista council members Rudy Ramirez and Mary Salas as well as the numerous business organizations and agencies, and educational institutions working with cross border counterparts.
At a recent meeting of CaNeMexA exploring the topic Challenges and Opportunities for Cross Border Business Relationships, Chula Vista councilman Rudy Ramirez, who is also a cross-border business owner and Jose Antonio Gonzalez, President of the Mexican Entrepreneurial Council for Export Technology and Investment stressed the need for more dialogue and effort by both sides of the border and to jointly formulate plans for our region.
As though taking a page from Mayor Filner's vision, Mr. Gonzalez said, "We are only divided by a political line that should not interfere with our well being, development and understanding."
Mayor Filner not only merits our best wishes for the success of this historic first but also deserves out support as outgoing Mayor Sanders noted, "What is good for San Diego is good for Tijuana and vise versa."
Patrick Osio is the Editor of HispanicVista.com. Contact at POsiojr@aol.com