Mexico 2012: A Conversation With Former-Baja California Governor Ernesto Ruffo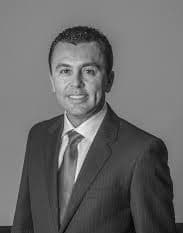 Arturo Castañares
Created: 12 March, 2012
Updated: 26 July, 2022
Thursday, March 15, 2012, 5:30 pm – 7:00 pm
Joan B. Kroc Institute for Peace and Justice Theatre
The Mexican 2012 Elections: As part of a series on Mexico's 2012 presidential elections, the Trans-Border Institute is pleased to host a conversation with former-PAN governor and current Mexican Senate candidate Ernesto Ruffo Appel, who is a member of Vasquez Mota's campaign team.
Every 12 years, Mexico and the United States hold simultaneous presidential elections, making 2012 a momentous year for both countries. The July 2012 presidential elections in Mexico will almost assuredly be a referendum on the legacy of over twelve years of rule by the National Action Party (PAN). In 2000, PAN candidate Vicente Fox Quesada achieved the first recognized victory in a presidential election against the long-ruling Institutional Revolutionary Party. Six years later, Mr. Fox was replaced by PAN candidate Felipe Calderón, who won an extremely narrow and divisive race against leftist candidate Andrés Manuel López Obrador from the Party of the Democratic Revolution (PRD). Since taking office in December 2006, Mr. Calderón has governed amid the world's worst economic crisis since the 1930s and an intense fight against violent drug trafficking organizations. In part due to frustration with these challenges, many Mexican voters appear poised to vote to restore the PRI to the presidency in the coming year. Polls strongly support the PRI's presidential candidate, former-Mexico state governor Enrique Peña Nieto, who leads the PAN's first female candidate, Josefina Vasquez Mota, and return PRD candidate López Obrador.
Ernesto Ruffo will speak at theatre of the Joan B. Kroc School of Peace Studies at the University of San Diego at 5:30 p.m. on March 15, 2012 at no charge to the general public. To RSVP or to obtain additional information, please contact transborder@sandiego.edu or call (619) 260-4148.