Cruising is Coming Back to National City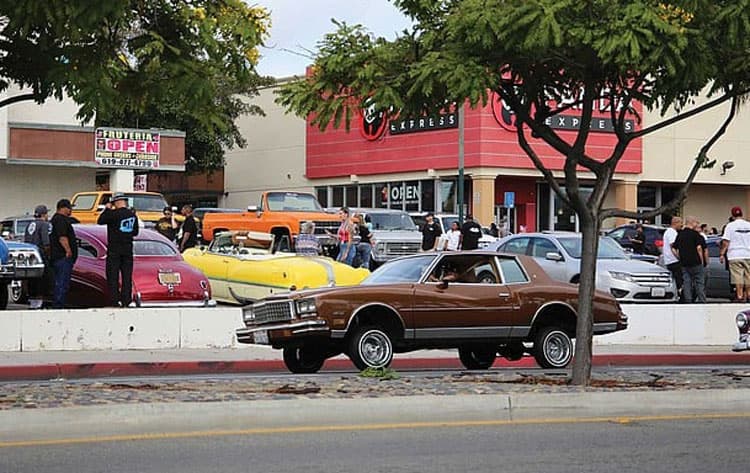 Sandra G. Leon
Created: 07 April, 2023
Updated: 13 September, 2023
Street cruising has been banned in National City for more than 30 years, but that may all change soon after the City Council repealed its 1992 ban this week, clearing the way for a final vote later this month.
Cruising was banned over residents' complaints of traffic and noise mostly along Highland Avenue south of Plaza Blvd. Lines of cars used to drive up and down the busy street, especially on weekends.
The City's ban defined cruising as "" and made the violations a misdemeanor violation carrying a fine not exceeding $1,000, or by imprisonment in jail not to exceed six months, or by both such fine and imprisonment.
But in recent years, all other cities in San Diego County that had similar bans have repealed theirs, leaving National City as the only area where such driving is restricted.
A local group called the National City United Lowrider Coalition banded together to advocate for removing the ban.
"The lowrider community made history by organizing City Council to repeal the cruising ban," National City Councilman Marcus Bush told La Prensa San Diego. "I'm overwhelmed with joy and relief to see the United Lowrider Coalition's years-long fight, finally win and achieve justice - particularly for the Black and Brown community members who had been discriminated against for so long. Lowriders and cruising have always been part of our identity and who we are in National City, and it's time our government finally recognize and embrace that," Bush added.
South Bay State Assemblyman David Alvarez recently introduced legislation to remove the state's authorization allowing local cities to ban cruising.
The movement to end cruising bans comes after years of policing that restricted the practice due to the perceived increase in crime and disturbances when dozens or even hundreds of cars converged on certain streets.
National City instituted its ban in 1992 after years of cruising up and down Highland Avenue. The early 1990s were a time of increased gang activity not only in National City but in several cities throughout California.
We But the car culture of cruising has also been an important cultural pastime primarily in Latino and African-American communities. Community groups in various cities have worked proactively to remove cruising bans as a way of celebrating the cultural ties between cars, families, and entertainment.
Signs posted along Highland Avenue warning of the ban have begun to disappear as the repeal moved toward passage by the City Council, prompting City officials have agreed to post a sign after the final approval of the repeal to host a sign removal ceremony.
The ordinance change must still go back to City Council for a second vote then state law requires a 30-day period before it can take effect.
Organizers expect the repeal will be in effect by mid-May.