New DHS Immigration Rules Don't Go Far Enough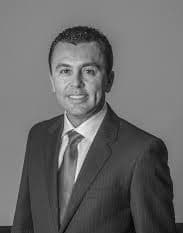 Arturo Castañares
Created: 23 Octuber, 2009
Updated: 26 July, 2022
Commentary:
By Angela Maria Kelley, Marshall Fitz, Gebe Martinez

When the Obama administration took control of government nine months ago, the Department of Homeland Security stood out as the agency most in need of repair. Of the many problems DHS Secretary Janet Napolitano inherited, many related to our failed immigration policies. Though Napolitano has recently taken administrative steps to deal with immigration enforcement, without comprehensive immigration reform legislation from Congress, the system will continue to be a patchwork of outdated rules that are inefficient and open to abuse by maverick sheriffs, employers, bureaucrats, and almost anyone else who is forced to work within the broken system.
The consequences of the previous Congress's failure to enact comprehensive immigration reform were exacerbated by heavy-handed and counterproductive enforcement tactics designed by the Bush administration to look tough on enforcement—good sense and efficacy took a backseat to posturing.
Among the most troubling situations that landed on the new secretary's desk were:
• An overcrowded immigration detention system that mixed noncriminal detainees with violent offenders, sometimes without legal aid and often without medical care, resulting in deaths of immigrant detainees
• A new policy of menacing worksite raids that swept up thousands of immigrants—some of them with legal status—instead of targeting unscrupulous employers who violated wage and labor laws
• Escalating violence along the U.S.-Mexico border by drug and human traffickers taking advantage of the chaotic broken system
• Ongoing construction of a 700-mile wall along the southern border deemed by federal auditors to be a costly and probably ineffective tool for controlling illegal border crossings
The Obama administration, faced with the daunting task of trying to address these and scores of other problems, immediately undertook a comprehensive review of the de-partment's immigration policies and practices. It sought to make DHS more efficient and to restore human dignity and civil rights, while maintaining a tough enforcement strategy against illegal immigration.
In recent months Napolitano has moved quickly, issuing new guidelines in multiple areas to keep some of the problems from worsening. But even DHS knows that its patchwork rules cannot hold together a malfunctioning immigration law enforcement agency.
DHS's new immigration rules
First, a look at DHS's corrective steps:
• Napolitano recently acknowledged the weaknesses in DHS's immigration detention policies and announced a new operational plan aimed at ending sloppy tactics and restoring basic rights. Napolitano now proposes using low-rent hotels or underused public housing to detain immigration violators who should not be thrown into jails or prison space with more serious violent offenders.
• After federal agents struck terror in U.S. communities during the Bush years by staging immigration raids at job sites—arresting thousands of workers, and not all of them undocumented—DHS has issued new guidelines for when and how to act. Immigration agents are now focusing on employers who are abusing labor and immigration laws, and the agents are conducting raids based on investigative work and supporting evidence. Humanitarian protocols now allow detainees to be released if they are ill or are the sole caregivers of small children.
• DHS recently proposed curtailing the immigration enforcement authority of Sheriff Joe Arpaio, the Maricopa County, Arizona lawman who already is under investigation by the U.S. Justice Department and FBI for alleged civil rights violations. The media-hungry sheriff, known for rounding up Hispanics through suspected racial profiling methods in front of television cameras, would have his federal contract under the 287(g) program—which gives local government the authority to carry out immigration law compliance—limited to checking the legal status of immigrants in the county's jails. More broadly, DHS is standardizing its contracts with local and state governments to create accountability and remove the abuses in immigration enforcement.
• Napolitano has been paying significant attention to the drug-infested Southwest border, and has poured federal funds into additional surveillance equipment and manpower while recognizing that it must be part of a broader immigration and international relations policy. She has been joined by Secretary of State Hillary Rodham Clinton in reigniting diplomatic talks with the leaders of Mexico and other Latin American nations.
• DHS decided to withdraw the Social Security "no-match" regulation, which was blocked by a federal court from taking effect. The controversial rule set procedures for employers to follow if they received no-match letters from the Social Security Administration or DHS informing them that a worker's name and number provided for a W-2 earnings report did not match the SSA's records. DHS acknowledged in court that the letters do not indicate unauthorized employment because they sometimes result from typographical errors or unreported name changes.
• The agency has moved aggressively to remove the months-long bureaucratic backlogs that citizenship applicants usually face. Among the improvements is a computer-based program that people can use to check on the status of their applications and respond to possible tie-ups.
We need real solutions
Secretary Napolitano's initiatives have received mixed reactions from all sides of the illegal immigration debate. Everyone recognizes that these are complex issues requiring well-thought out solutions. And while the agency's review and efforts to correct these problems are welcome, it is not too harsh to say that in some cases, the newer guidelines are barely forward steps and more like marching in place.
The fact that the government is even entertaining using low-rent hotels and underused public housing to house immigration detainees shows how far adrift the policy is. The search for alternative space may be an idea worth exploring for the short term, but chances are it will go nowhere. Within days of Napolitano's announcement of this plan, the "not-in-my-backyard" opponents surfaced. Housing detainees and asylum seekers in unused and probably substandard housing underscores that there is only so much the administration can do without congressional approval.
The bottom line is that only Congress can fully safeguard civil and human rights for all detainees through legislative reform that restores the rule of law and limits detention to dangerous criminals.
On the Arpaio issue, it's clear the sheriff will continue his media-getting raids until voters eject him from office or the federal authorities rein him in. Despite threats to limit his contract with the federal government, Arpaio has promised to continue thumbing his nose at the broken bureaucracy. While DHS has renewed its immigration enforcement contracts with several major police departments across the country, other local agencies do not want the added burden of immigration enforcement, and an increasing number are opting out of 287(g).
Again, it is up to Congress to roll back this program to prevent racial profiling, restore the confidence of communities, and end uneven treatment of immigrants across the country.
DHS has tried to balance its enforcement strategy with humanitarian concerns by moving away from SWAT-style raids, but the alternative is still deeply problematic. It has begun aggressively auditing employers without egregious records of labor law violation. This tactic has been destabilizing to good faith employers who are forced to fire the workers as well as to families and communities because the workers have been driven further underground. The shift in attention to employers cannot heal the deeply impaired immigration system.
Only Congress can resolve the status of the 12 million undocumented immigrants living and working in the United States and establish enforcement tools such as a workable employee verification system that protects both employers and their workers.
Comprehensive immigration reform is the answer
Despite the administration's best intentions, only comprehensive immigration reforms can provide DHS with the policy framework it needs for rational, effective enforcement.
In addition to dealing with the 12 million undocumented immigrants, Congress must enact laws that safeguard the rights and fair wages of immigrant and U.S.-born workers and create a mechanism to increase labor mobility to keep pace with the global economy. And no immigration reform legislation would be complete without enhancement of legal immigration channels for employment and family.
Congress needs to immediately step up and finish the job. Yes, the political challenges are enormous, but comprehensive immigration reform cannot be feared—it must be confronted. The public demands results and comprehensive immigration reform will go a long way toward restoring public confidence in an immigration system that has long been broken.
Angela Kelley is Vice President for Immigration Policy and Advocacy at American Progress and Marshall Fitz is Director of Immigration Policy. This article was created by the Center for American Progress (www. americanprogress.org)