New York: Adriano Espaillat Concedes (Again) to Charlie Rangel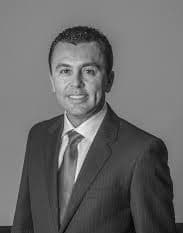 Arturo Castañares
Created: 09 July, 2012
Updated: 20 April, 2022
By Joshua Miller
Roll Call (July 9, 2012)
State Sen. Adriano Espaillat, seen here campaigning last month, conceded again to Rep. Charlie Rangel today, bringing the contentious primary officially to a close. (Bill Clark/CQ Roll Call)
New York State Sen. Adriano Espaillat (D), the top rival to Rep. Charlie Rangel in a bitter and closely contested primary, today conceded the race for the second time.
Espaillat also said he was dropping a lawsuit regarding the vote-counting in the June 26 race. On Election Day, it appeared Rangel had won by a wide margin, but further counting of ballots found the race to be much closer.
"My attorneys have advised me … that the math just doesn't work. It's virtually impossible for the results to change," Espaillat said at a press conference today, according to a tweet from the New York Observer.
Espaillat's decision brings the lengthy and sometimes-nasty drama of the Democratic primary to a close.
The Harlem- and Bronx-based district is overwhelmingly Democratic. Rangel should breeze to winning his 22nd and likely final term in November.