No more holiday food baskets in the South Bay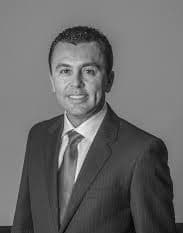 Arturo Castañares
Created: 09 Octuber, 2009
Updated: 20 April, 2022
Editorial:
Local LULAC chapter closes their doors
It was with great sadness when we received the letter from the League of United Latin American Citizens (LULAC), San Diego Council #2842, announcing that they would cease existing as a vital organization within the South Bay. The letter in itself was not a surprise. We knew that with the passing of its president, Bea Estrada earlier this year due to pre-leukemia, that the future of this club would be in trouble. What the letter did do was serve as a reminder what Bea meant to LULAC and to the community.
Bea Estrada was the heart and soul of the LULAC chapter. For the past 24 years she has been the driving force behind their annual Thanksgiving/turkey food program, the annual Christmas Food Basket program, and their signature project, their annual scholarship program.
Throughout the year LULAC would hold various fundraisers that would support these programs. The Thanksgiving program would provide food baskets to 250 families who could use the assistance during a holiday that is centered on food and would be able to provide a nice turkey dinner for their family. LULAC members would reach out to the local businesses, ask for donations and through the persistence of the members, primarily Bea, the companies such as Vons, Smart and Final to name a couple, would donate hundreds of dollars worth of food to the program. For the LULAC members it was a source of pride when they would spend a couple of days at the National Guard Amory in National City, sorting, stacking, and packing the foods for the families to come and get. It was a sight to behold a gymnasium size warehouse full of food, all this under the ever watchful eye of Bea.
One month later LULAC would go through the whole process once again to provide food baskets for low income families and gifts donated by stores such as Target or Wal-Mart. One year in the fashion of good old Saint Nick, the National Guard rolled out one of their big trucks and the LULAC members climbed on board with the Christmas baskets and delivered them to the families' front door, to the delight and surprise of the whole neighborhood.
It was Bea Estrada who organized, prodded, motivated, sought, and sometimes begged for donations from corporate sponsors and more often than not she succeeded in receiving the donation. The San Diego Padres, San Diego Anheuser-Busch, Men's Warehouse were all examples of the annual contributors to the LULAC cause.
But the crown jewel of each year was the scholarship program. For the past 24 years, LULAC provided scholarships and monetary rewards to deserving Hispanic and underprivileged students of the South Bay. What was unique about the scholarship program was that LULAC did not seek out necessarily the straight "A" student, but sought out the student who had overcome obstacles in their young life and still managed to succeed. Despite obstacles such as language, low-income, and social issues, these students showed the will and drive to succeed.
The other focus of the annual scholarship program didn't really have anything to do with scholarships but was an effort to reward young students, starting with Head Start students through middle school, to reward them with a monetary recognition for succeeding in school, again not necessarily for getting straight "A's" but for overcoming barriers and still succeeding. The idea behind the monetary awards was to show that there was reward for hard work. To support the rewards program families and friends donated, and foundations such as the Thomas and Pearl Martinez Foundation became regular contributors to the program as did many others.
For 24 years LULAC honored, rewarded, and provided scholarships on average, to about 60 students every year. This year, after Bea's passing LULAC did not hold their annual scholarship program but they were able to present 56 Elementary Awards, 17 Middle School Awards, and 13 High School Scholarships.
Bea Estrada brought community together working for a greater good, providing hope and inspiration to thousands of students in the 24 year history. Feeding families and bringing a smile to young children on Christmas morning and full a stomach on Thanksgiving Day. It is with great sadness that this all comes to an end without Bea Estrada at the helm of LULAC.
LULAC's ranks have fluctuated over the years. It used to be that the members numbered close to 25 active members. With the passage of time the numbers dwindled. The core members were retired and senior citizens. Despite LULAC's efforts to recruit new and younger members, they had few success stories.
Without Bea at the helm there was no LULAC organization. 24 years of service have come to an end. No more turkey give aways, no more Christmas baskets, and no more scholarships or monetary rewards to encourage and support those students who need it more than any other students, those students in our communities of the South Bay.
It is often said that sometimes we really don't know what we miss until it is gone. The holiday season is here and people are starting to ask about the food programs!
Bea's good work is gone, but friends and family are looking at ways to continue the legacy of Bea Estrada. As these plans become reality we will share with you the information so that as a community we can carry of the job started by Bea Estrada of supporting, motivating, and recognizing our young students to help them find success in their lives.