PADRES ACQUIRE HIGHLY TOUTED PROSPECTS FROM BOSTON RED SOX IN EXCHANGE FOR ADRIAN GONZALEZ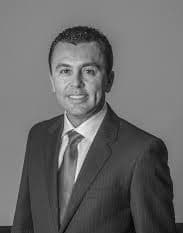 Arturo Castañares
Created: 06 December, 2010
Updated: 26 July, 2022
— Club acquires RHP Casey Kelly, 1B Anthony Rizzo and OF Reymond Fuentes along with player to be named; Three prospects ranked in Boston's Top 10 by Baseball America —
The San Diego Padres announced today that they have acquired three of the Boston Red Sox' top prospects and a player to be named later in exchange for first baseman Adrian Gonzalez. Executive Vice President/General Manager Jed Hoyer made the announcement today from Major League Baseball's Winter Meetings.
In today's five-player transaction, San Diego acquired right-handed pitcher Casey Kelly, first baseman Anthony Rizzo, outfielder Reymond Fuentes and a player to be named. Kelly, Rizzo and Fuentes were named the Red Sox first, third and sixth best prospects, respectively, by Baseball America following the 2010 season.
"When it became apparent that Adrian was not going to be with the Padres beyond the 2011 season, we made the difficult decision to acquire a significant haul of young talent to bolster the future of the organization," said Hoyer. "Sustained success in San Diego will come from developing young players that will make a long-term impact at the Major League level. Acquiring three prospects of this caliber is a strong step in that direction."
"I speak for the entire organization when I thank Adrian for his contributions both on and off the field while a member of the Padres. In addition to being an incredible player, he and his wife Betsy were and will continue to be tremendous leaders in the community. We wish him continued success as he takes his talents to the American League."
The 21-year-old Kelly is widely considered to be the top prospect in Boston's farm system. A two-way player who previously played shortstop, Kelly was selected in the first round (30th overall) of the 2008 Major League Baseball First-Year Player Draft out of Sarasota (Fla.) High School where he went 8-1 with a 1.16 ERA and hit .473 during his senior season. Kelly is the son of nine-year Major Leaguer Pat Kelly, while his uncle, Mike Kelly, played for six seasons in the Majors. Casey was a highly-touted quarterback who originally committed to the University of Tennessee before concentrating full-time on baseball.
The right-hander pitched the entire 2010 season at Double-A Portland. As the youngest player in the Eastern League, he was 3-5 with a 5.31 ERA (56 ER/95.0 IP) with 35 walks and 81 strikeouts. In 38 minor league starts over two seasons as a pitcher, Kelly is 10-10 with a 3.69 ERA (78 ER/190.0 IP) with 51 walks and 155 strikeouts.
Kelly pitched the first half of the 2009 season and played shortstop the second part of the campaign. He went 7-5 with a 2.08 ERA (22 ER/95.0 IP) with 16 walks and 74 strikeouts on the mound in '09 and represented the Red Sox in the All-Star Futures Game that July. He made his professional debut in '08 as a shortstop, splitting the final seven weeks of the season between the Rookie-level Gulf Coast League Red Sox and short-season Single-A Lowell.
Rizzo, the organization's Co-Player of the Year in 2010, was Boston's seventh pick (sixth round) in the 2007 draft. This year he hit a combined .260 (138-for-531) between Single-A Salem and Double-A Portland with 42 doubles, 25 home runs, 100 RBI and 61 walks in 136 games. At 21 years old, he led the Red Sox minor leagues in home runs and ranked second in RBI this season.
Over four minor league seasons, Rizzo has a career batting average of .284 (307-for-1080) with 85 doubles, 38 homers, 180 RBI and 170 runs over 282 games. He hit .468 with 48 RBIs and 28 walks as a senior for Marjory Stoneman Douglas High School (Parkland, Fla.).
Fuentes, 19, batted .270 (101-for-374) in 104 games for Single-A Greenville in 2010, including hitting .310 (27-for-87) with six doubles and 13 steals in the month of August. For the season, he had 15 doubles, five triples, five homers, 41 RBI, 59 runs and 42 stolen bases in 47 attempts. He hit .424 (14-for-33) with three doubles, five triples, three homers, 14 RBI, 18 runs and nine stolen bases in 13 games in 2009.
Fuentes, the cousin of Mets' outfielder Carlos Beltran, was selected by Boston in the first round (28th overall) of the 2009 draft after attending Fernando Callejo (Puerto Rico) High School. He was ranked by Baseball America as the third-fastest runner among 2009 draft-eligible high school players.
Gonzalez, 28, notched his fourth consecutive 30-home run season, his third career 100-RBI campaign for the Padres and was named to his third consecutive All-Star game in 2010. Over seven Major League seasons with Texas (2004-2005) and San Diego (2006-2010), Gonzalez has batted .284 (900-for-3167) with 186 doubles, eight triples, 168 homers, 525 RBI and 415 walks. In five years with San Diego, he hit .288 (856-for-2975) with 176 doubles, seven triples, 161 home runs, 501 RBI and 403 walks.