PLNU Spring Break Build Changes Lives in Mexico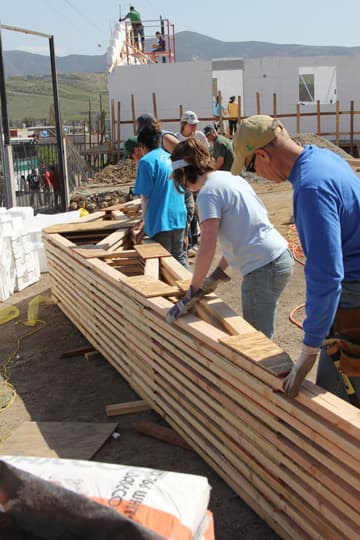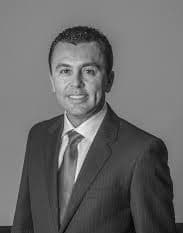 Arturo Castañares
Created: 23 March, 2012
Updated: 26 July, 2022
Spring break is to hard labor as Styrofoam is to environmentalism. But last week, these apparent opposites were brought together in a profound way. A group of 50 people from Point Loma Nazarene University, including students, faculty, members from the university's administrative cabinet and the university's president, Dr. Bob Brower, spent their spring break constructing a sustainable church building in Tijuana, Mexico, out of concrete-filled polystyrene blocks. It's an unusual endeavor that will have a lasting impact in an impoverished community.
The group from PLNU built a sanctuary for La Mision Church of the Nazarene, completed Saturday, March 10, with a dedication ceremony the following Sunday.
This marks the second year PLNU has partnered with Lazarian World Homes, which has close ties to the university, to conduct a "spring break build" or what has been affectionately deemed "alternative spring break."
This past spring break also marked the second time Brow-er was involved in the build, working diligently side by side with students the entire week.
"While there's always more to do than time to do it, I enjoy being involved in the Spring Break Build because it's an innovative way for PLNU students, faculty, and staff to express our commitment of service to others," said Brower. "We work hard, learn a lot from each other, meet great people from the local community, and make a significant difference in a short time."
The construction is being done with Lazarian Insulated Concrete Form (ICF) polystyrene foam blocks, which are inexpensive and eco-friendly. Buildings constructed with Lazarian technology are not only sustainable but are also well insulated and seismically sound with an economic life of 40 to 50 years. Lazarian blocks provide building advantages as well: their simple design and quick constructability means that houses can be built in days to weeks rather than months.
Because the blocks are made of polystyrene, they are lightweight and easy to use. Building teams can see their projects through from start to finish.