San Ysidro School Board Appoints a New Member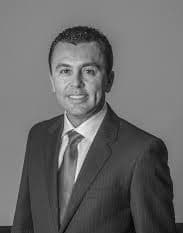 Arturo Castañares
Created: 09 July, 2010
Updated: 26 July, 2022
SAN YSIDRO—The San Ysidro School District Governing Board has appointed Jason Michael-Bradley Wells to fill the vacant seat after the resignation of one of its members.
The Governing Board appointed Wells to serve in the seat until November, when the general elections will take place.
Wells was selected after the board interviewed seven high-caliber candidates during its monthly meeting on Thursday, July 8th.
Wells is a respected and renown person in the community thanks to his work as executive director of the San Ysidro Chamber of Commerce, a position in which he's developed many programs that have benefited business owners in the region.
"We had an interesting group of applicants for the seat, so it was very difficult to appoint only one," said Governing Board President Jean Romero. "But we know that Jason is committed with the community and with the improvement of the education of all children in San Ysidro."
Superintendent Manuel H. Paul said that "the Governing Board made a good decision by appointing Mr. Wells, because he, as a parent with children in our schools, wants the best for students, the district, and the community in general. It wasn't easy for the Governing Board to select just one of seven great candidates."
For Wells, who has two children in the district's schools, is important to make sure that the children in this community have access to the same academic opportunities as children in other areas in the county.
"This Governing Board, along with teachers, employees and parents, has helped the school district achieve great academic progress," Wells said. "I feel excited to contribute to the continuation of those achievements."