SDSU-Syracuse Confirmed in Battle on the Midway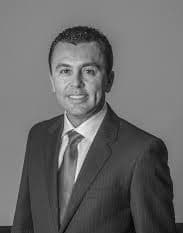 Arturo Castañares
Created: 05 Octuber, 2012
Updated: 26 July, 2022
Aztecs-Orange to play aboard USS Midway on Nov. 9
San Diego State, Syracuse, FOX Sports San Diego and the USS Midway confirmed today the Battle on the Midway will be played on Friday, Nov. 9, aboard the USS Midway aircraft carrier in San Diego. The game is set for a 5 p.m. PT start and will be televised nationally by FOX Sports Net.
"We are excited to be participating in the game against Syracuse on the USS Midway," SDSU Director of Athletics Jim Sterk said. "We are fortunate to have a great group of people supporting this event, which will give us an opportunity to showcase our basketball program, University and community to the entire nation. It will truly be an unforgettable experience."
"FOX Sports San Diego is committed to ensuring the game takes place as scheduled," said Henry S. Ford, Sr. Vice President and General Manager. "We're happy to work with San Diego State and Syracuse to make Battle on the Midway a first-class event here in San Diego and an outstanding telecast to our national audiences."
"We continue to look forward and are truly excited about the upcoming opportunity for our team to play on The Midway in our honor of our U.S. service people," said Syracuse Director of Athletics Dr. Daryl Gross. "We believe the event will be special and respectful."
SDSU enters the 2012-13 campaign as one of the top teams in the nation and is led by preseason All-American Jamaal Franklin. Lindy's Sports and Athlon Sports both rank the Aztecs No. 15 in their preseason top-25 polls a year after San Diego State defended its Mountain West regular-season title, advanced to the NCAA Tournament for the third straight year, finished No. 22 in the final Associated Press poll and completed the season with a 26-8 record.
The Orange, meanwhile, is highly regarded coming into 2012-13 as it ranked No. 5 by Athlon Sports and No. 14 by Lindy's Sports, and is led by preseason All-American Brandon Triche. Syracuse is coming off a year in which is reached the Elite 8, won the 2012 BIG EAST regular-season championship and posted a 34-3 record, while being ranked in the top five the entire campaign, which included a run of six straight weeks at No. 1. SU ended 2011-12 ranked second in both major top-25 polls.
The season-opening matchup will feature two national championship head coaches in SDSU's Steve Fisher and Syracuse's Jim Boeheim. The two national coaches of the year have faced each other once before back in 2007 NIT. That year, an NIT-record 26,752 fans flocked to the Carrier Dome where SU emerged with the victory.
Boeheim is entering his 37th season at Syracuse and is ranked second among active Division I coaches in wins (890) behind Duke's Mike Krzyzewski. Fisher, meanwhile, is entering his 14th season at San Diego State and is second-winningest coach in program history with 258 victories.
The two programs have been among the best in the nation over the last seven years having advanced to the postseason and winning at least 20 games in each of those campaigns. The Aztecs and Orange have also appeared in the NCAA Tournament three consecutive years and won at least 25 games the last four seasons.
The broadcast team for the inaugural game will be Hall-of-Fame broadcaster Dick Enberg, five-time NBA champion Steve Kerr and Erin Andrews.
Ticket information for the Battle on the Midway will be released next week.