Sweetwater Students Getting a Head Start on Careers in Architecture and Construction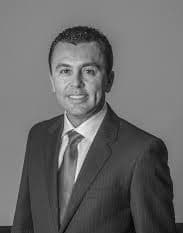 Arturo Castañares
Created: 01 April, 2011
Updated: 26 July, 2022
Project Lead the Way Brings Hands-on Construction Experience into the Classroom
The Sweetwater Union High School District recently launched a program for its Regional Occupational Program (ROP) students to get hands-on experience. Since the beginning of this semester, students in Hilltop High School's (HTH) architecture and engineering ROP class have been given the opportunity to explore careers in the field through a program called Project Lead the Way. Students will visit local construction sites currently under renovation for the District's $644 million bond program, Prop O. In addition, students will be touring solar energy plants, having trade professionals speak in their classroom, and meeting one-on-one with potential employers.
The first semester of the ROP class at Hilltop focused on the technical side of architecture and engineering. The hands-on component of the Hilltop class is a pilot program, but the District hopes to bring it to all Sweetwater campuses. "It is a goal of the District to help students explore career opportunities by providing training and a diversified academic schedule. With significant construction taking place on their campus, there are great opportunities for students to apply what they have learned in the classroom to the real world atmosphere," said the District's Board President John McCann. Upon completion of Project Lead the Way, students will apply for summer internships in related fields.
Blending Hilltop's Project Lead the Way program with Prop O's construction management team is helping students become involved in the construction bond program. SGI Construction Management, the bond program's construction management firm, has been successful with a similar program at West Contra Costa School District for the past six years. The program has helped numerous students' transition into construction careers.
Hilltop High School's ROP program is a branch of the San Diego County Regional Occupational Program. "The District has never had a program in place like this. Our students are being exposed to diverse and successful career choices," said Gerardo Chavez, the program's director. "Meeting the men and women that serve the industry has brought light and vitality to the program."