TEZOZOMOC SPEAKS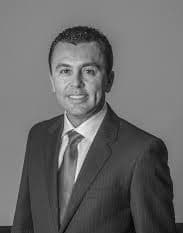 Arturo Castañares
Created: 28 August, 2009
Updated: 20 April, 2022
Southwestern College still rumbling over the changes at the college, professors and union mighty upset about their perks being taken away. Those professors might want to take a step back before someone really takes a look and finds out that some of them are way overpaid for teaching one class a day and earning over $100,000 a year for that one class.
Ben Hueso, San Diego city councilman, is one and done. Hueso did not get re-appointed to the prestigious coastal commission after serving one year. Oceanside City Councilmember Esther Sanchez was appointed to fill the post.
Want to know what it is like to be up in outer space???? Now you can find out by keeping up with NASA Astronaut Jose Hernandez who will be tweeting from space in Spanish. He is the first bilingual Twitterer. Hernandez, whose Twitter account is astro_jose, can be followed at: http://www.twitter.com/astro_jose
Chula Vista, Parkview Little League team is an inspiration for the whole community as they continue this weekend in the Little League World Series. One of the side benefits it has been a boon for the local sporting pubs and restaurants as families and friends gather together in support of their team. There will be a homecoming celebration Sept 4 at Memorial Park at 4 pm. A good opportunity to show the kids and coaches how proud you are of them.
While we are still on baseball we have to give the Padres credit, ever since the All-Star break the team has been playing much better and won't get anywhere near 100 losses as we thought they were surely headed toward….
This leads to the Adrian and Edgar Gonzalez of the Padres who have big plans for Chula Vista and the baseball community in general. The Gonzalez family has submitted plans to the city to build a Sports Academy in the Salt Creek Industrial Park area. The plan is to develop top flight baseball players so that they are ready for the big leagues. Maybe they can sign up some of these little league players???
Hey Vatos, anybody go to the big California Hispanic Chamber of Commerce event in San Diego last week??? Este Indio didn't go, didn't know the event was even happening. Apparently local chamber was to do the PR and let the ball fall through the crack. Just another fine operation by chamber president Nick Inzunza.

Adding insult to injury…. The Chamber came to town and of all the featured speakers not one was from San Diego. Hey guys, you come to our city and can't even invite one local Hispanic to speak before your members… Qué lástima!!!!