TEZOZOMOC SPEAKS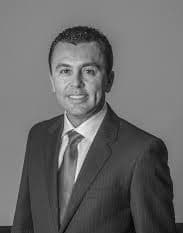 Arturo Castañares
Created: 09 Octuber, 2009
Updated: 20 April, 2022
Several organizations, including Voto Latino, have launched the DropDobbs campaign, encouraging the public to hold sponsors of Lou Dobbs' CNN show accountable for the host's opinions on immigration. Visit www.dropdobbs.com if you want this racist off the air.
Now that the Chula Vista city council has appointed their new council representative the question on everybody's mind is the other shoe going to drop and is Richard Alveraz is going to follow through and file a lawsuit? Or was this all for show?
City of San Diego planning to raise parking meter rates and extend the hours, including weekends. Hmmmm! how can you say we are going to tax you without using the word tax, that is what the city council is doing here. Downtown businesses folks in particular the nighttime and weekend businesses gotta love this…
Maybe the City of San Diego oughta starting thinking about bankruptcy protection or just declare bankruptcy in order to get out of this $200 million dollar deficit that keeps getting worse. The news keeps getting worse and the only answer coming out city hall is to cut services, jobs, pensions and raise rates on anything and everything…. Ya basta.
Rachael Ortiz coming under attack, not from the community but from the power structure that put her in power. Developers and consultants want Ortiz off the community planning group in Barrio Logan calling her a racist. Apparently she didn't like the traffic plans being drawn up and accused the consultants of turning Barrio Logan "into another white man's plan to destroy us."

What's interesting here is that the developers, consultants, and city planners are called stakeholders and the community members are advisors to the stakeholders. Shouldn't it be the other way around, the community members the stakeholders and all others the advisors to this community???? Just asking seems ass backwards….
Barrio Logan is one of the very few communities that do not a have a formal planning group. In all other communities, read La Jolla, University City, Golden Hills Scripps Ranch, just about everybody else has a formal group that all city plans have to go through and get approval for any all changes to their community, that is at is should be expect in Barrio Logan. Que paso Ben Hueso??? This should have been a priority as the council representative that the real stake holders have a say in their community.
Next question, how do you kick someone off a voluntary group, like it or not, as an informal/voluntary group the stakeholders nor the city can kick someone off of a community group…. Hey you guys, the stakeholders, created the myth, the beast, of Ortiz and gave her all that power and influence now you have to deal with it…. Good luck with that….