The 2013 International Baja Craft Beer Awards Announced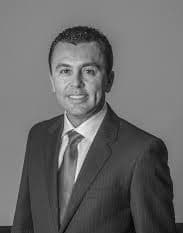 Arturo Castañares
Created: 26 April, 2013
Updated: 20 April, 2022
¡LATIN FOOD FEST!, a series of culinary festivals across the US that will kick off in San Diego September 12-15, 2013, and Mexico Beer Guild (ANA) today announce details for the inaugural edition of the 2013 International Baja Craft Beer Awards.
Staring May 1, beer submissions from all commercial breweries based in Baja California, Mexico will be accepted until July 1, 2013, after which a group of ANA-sanctioned judges and attendees of the 2013 ¡LATIN FOOD FEST! will taste and rate the beers in 10 different categories within the festival's "Baja Beer Garden" at PETCO Park on September 14. Baja Beer Garden will be the largest Baja beer event outside of Mexico.
The winners will be announced during the festival's closing party and awards ceremony, "Chefs Night Out" that will take place on Saturday evening September 14 at the Broadway Pier Pavilion in San Diego. In addition to industry and media, the ceremony is open to the public, with a limited number of tickets available now for online purchase, www.latinfoodfest.com/events-tickets.
Signature white tents stretching across PETCO Park at the Park will be home to the star-studded Cooking Demonstrations, Baja Beer Garden and Food Pairing Station, which will showcase offerings from more than 70 restaurants, wine and craft beer suppliers.
Tickets for the grand tasting event are limited and will sell out – book now to secure your place at this premier beer event.
Breweries will be able to begin the registration process May 1, 2013 and can find more details about the competition at, www.latinfoodfest.com.