The Beauty Bloggers Who Blew MAC and Rodarte's Juarez Cover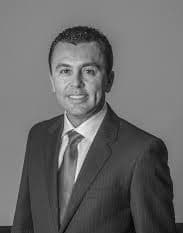 Arturo Castañares
Created: 22 July, 2010
Updated: 20 April, 2022
Last week the makeup company MAC released its new "Juarez" collection in collaboration with the high-fashion label Rodarte, with lipglosses named "del Norte," bloodstreaked eyeshadows in a shade of "Bordertown" and a pale nail polish called "Factory." The Rodarte designers said they were inspired by Juarez and the lines of women workers who'd make their way to factory jobs in the middle of the night. Sleepwalking, they called it. It was this collection that spawned their makeup line with MAC.
When the MAC/Rordarte collaboration hit the blogosphere last week, the outcry didn't come first from border activists and women's rights groups. It came from beauty and fashion bloggers who were sent the press kits and preview photos of the makeup line, which will be available in stores in September.
A group of cosmetics experts and self-professed makeup lovers, some of them industry insiders, blogged aggressively till Friday when Rodarte and MAC released profuse apologies with promises to donate part of the proceeds from the collection to charity. On Monday, MAC announced it plans to change the names of the offending products and send $100,000 to a still-unnamed charity that benefits Juarez.
For the full story visit ColorLines at: http://colorlines.com/archives/2010/07/rodarte_mac_juarez.html