Legal Battle Continues to End Trump-Era Deportation Policy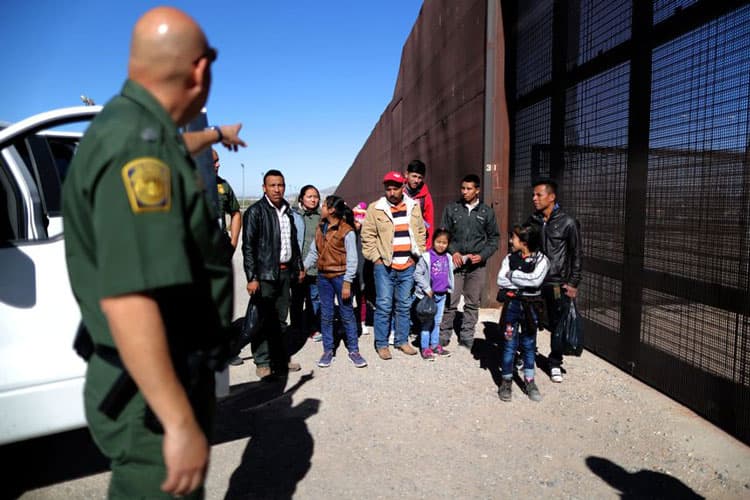 Sandra G. Leon
Created: 29 December, 2022
-
Updated:
13 September, 2023
The Biden Administration has been stopped by the US Supreme Court from ending a three-year-old policy to quickly deport undocumented immigrants as an emergency measure related to the COVID-19 pandemic.
The Trump-era policy, referred to generically as Title 42, was put in place by then-Director of the Center for Disease Control (CDC) as a way to limit immigration during the pandemic. Since then, over 2.5 million people have been deported under the guidelines allowed under Title 42.
Title 42 refers to US Code Title 42, a federal law passed during World War II that gives the CDC the "power to prohibit, in whole or in part, the introduction of persons and property" into the country to stop a contagious disease from spreading.
President Trump outlined the policy on March, 20, 2020, as the COVID-19 pandemic was just beginning to emerge. Trump said his aim was to curb "mass uncontrolled cross-border movement."
Although the Biden Administration defended the continued use of Title 42 during his first year in office, this year they announced their intention to end the mass deportation of migrants arriving at the southern border.
But, a group of 19 Republicans-led states, including Texas, Arizona, and New Mexico, sued to continue to plan, claiming the Biden Administration had not gone through a proper process to re-open immigration.
The states suing to continue Title 42 are Alabama, Alaska, Arizona, Kansas, Kentucky, Louisiana, Mississippi, Missouri, Montana, Nebraska, Ohio, Oklahoma, South Carolina, Tennessee, Texas, Utah, Virginia, West Virginia and Wyoming.
A federal judge in Washington, D.C., ruled in November that the use of Title 42 was illegal because the government had not sufficiently detailed the health benefits of the plan and its adverse impact of asylum-seekers.
The same group of states petitioned the Supreme Court and, just two days after Christmas, the Court barred the government from ending the use of Title 42 until the Court hears arguments during its February 2023 session.
In a dissenting opinion, conservative Justice Neil Gorsuch -joined by Justice Jackson- wrote that it was improper for the Supreme Court to maintain the immigration limits in place because the states did not "seriously dispute that the public-health justification undergirding the Title 42 orders has lapsed."
Gorsuch voted to end Title 42 with the liberal members of the Court, including Jackson, and Justices Sonia Sotomayor and Elena Kagan.
Gorsuch also stated that the policy's use of health concerns to accomplish immigration reform was not appropriate as a legal strategy.
"[Courts] should not be in the business of perpetuating administrative edicts designed for one emergency only because elected officials have failed to address a different emergency. We are a court of law, not policymakers of last resort," Gorsuch wrote.
The use of Title 42 will continue until the Supreme Court decides to uphold the federal court's ruling which is expected a few months after its February session.