Travel alert warns against unnecessary travel to Mexico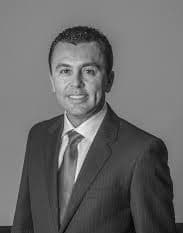 Arturo Castañares
Created: 19 March, 2010
Updated: 26 July, 2022
Alert has a negative impact in tourism
By Mariana Martinez
"A friend woke us up in a panic, begging for us to go back to US soil, and since then we have been swamped by emails and calls about the US travel alert," tells 51 year old Seattle Washington truck driver, Dawn Rainmann.
"But what we see is a quiet city with great hospitals and first class services" says Rainmann, who traveled to Tijuana with her husband Glenn Shaffer, in order to get dental work done for 2100 dollars, while it would cost them over 8 thousand to get the same care in the US.
Rainmann was laid off last October, and has been without medical insurance since then, so after a lot of planning, and a recommendation by Shaffer's boss, —who comes to Mexico for medical purposes often— they decided to come to Mexico.
Unfortunately, their trip was on the same weekend when Lesley A. Enríquez , her husband Arturo Haycock Redelf and Alberto Salcido Ceniceros, were brutally slain in Ciudad Juarez, Chihuahua after leaving a children's party.
All of them are US citizens and two of them where working for the US consulate in Juarez.
The immediate consequence of the slayings is a new travel alert by the Department of State, warning citizens against unnecessary travel to Mexico, due to the current violence climate, specially along the border, where consular workers were allowed to leave Mexico if they wish to do so.
Tijuana was one of the cities mentioned as being violent and the governor was quick to state the Alert "doesn't take into account the particular successes in the fight against organized crime."
The murders have been hastily interpreted as retaliation against DEA agents working on Mexican soil; a complot to justify the intervention of US forces in Mexico and even as a tactic used by rival drug lords to bring Joaquin "El Chapo" Guzman, as columnist Carlos Loret de Mola suggested on his March 17th editorial.
The new alert has been widely publicized in US media, with headings such as "Before your children travel abroad" or "One more reason not to visit Mexico," and it is a major blow to the tourism sector as many were hoping to recuperate tourism during the upcoming Spring Break and Summer seasons, when thousands of college kids used to hit Mexican beach towns.
The new alert is expected to have a wide impact in toruism, specially in San Felipe, the Tijuana, Rosarito- Ensenada corridor, Puerto Peñasco, La Paz and even Cabo San Lucas, where great effort and resources had been put into revitalizing the tourist sector.
For economist and Colef researcher Alejandro Díaz-Bautista, the alert will have quick and grave impacts in the current tourism industry, especially in Baja California.
"But what the [Mexican] government needs to do is revise current public safety and investment policies and try to increase competitiveness in tourism and change the negative image those incidents fuel", he adds.
Medical turismo unchanged
In the last five years, Baja California has relied less and less on regular turism and more on medical tourism, an area where few Americans seem to have changed their minds because of the travel alert.
Oral surgeon Valentín Ruiz Esparza, who has a state of the art clinic in Tijuana's popular Zona Rio, has had no trouble so far with his patients and has heard nothing from his colleges.
"My patients have called me and asked me about the travel alert and the current violence in Tijuana" said Dr. Ruiz, "but most of them believe my opinion and perception over the alert; they are well traveled, come to Mexico often and not one of them has canceled their appointment with me".
Esparza has wide experience working with US patients, and considers most of them are quite comfortable in the border.
"Many of them come from California, they are first or second generation American at the most, so they are not easily scared, they are not teenagers hoping to come here to party", he explains.
Esparza's perception about medical tourists is shared by plastic surgeon Jose Luis Valero Salas, owner of a Plastic Surgery Clinic in Tijuana, focused for a US clientele.
"I've had no cancelations so far" said Valero, "we are going to have a couple of slow weeks due to Holly Week and a National Surgeons Congress in Chihuahua but not because of the alert".
Velero says the constant alerts and hype over insecurity has "warned off" and people are looking for other credible sources, —to the government- for information about the border.
"Most of my patients come recommended by a friend, they've been to the border before and know how to keep safe", said Valero "they are set on getting the surgery because price and quality are still hard to beat".