U.S. MNT Earns Second Point at Estadio Azteca with 0-0 Draw Against Mexico in Final Round of 2014 World Cup Qualifying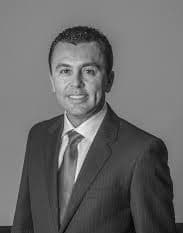 Arturo Castañares
Created: 27 March, 2013
Updated: 26 July, 2022
MEXICO CITY (March 26, 2013) – For just the second time in U.S. Men's National Team's World Cup Qualifying history, the USA earned a point at Estadio Azteca with a 0-0 draw against Mexico in front of a massive crowd.
Goalkeeper Brad Guzan made three saves to record his second-straight clean sheet, and the young center back duo of Omar Gonzalez and Matt Besler showed tremendous poise and grit in helping the USA earn a historic result. The only other World Cup Qualifying point earned by the USA in Azteca came during another scoreless draw on Nov. 2, 1997.
The draw in the USA's third of 10 matches in the Final Round of 2014 FIFA World Cup Qualifying moved the Americans to 1-1-1 (4 points) in the Hexagonal and into a three-way tie for second place with Honduras and Costa Rica behind Panama (1-0-2, 5 points) at the top of the table. Mexico (0-0-3, 3 points) is in fifth place, and Jamaica (0-1-2, 2 points) sits in sixth. The top three finishers qualify directly to the 2014 FIFA World Cup in Brazil.
In other results tonight Panama blanked Honduras 2-0 at Estadio Rommel Fernandez in Panama City and Costa Rica moved up from last place with a 2-0 victory against Jamaica at Estadio Nacional in San Jose, Costa Rica.
The U.S. will resume World Cup Qualifying on June 7 when it faces Jamaica at National Stadium in Kingston, Jamaica. The USA's next home game in World Cup qualifying will be June 11 against Panama at CenturyLink Field in Seattle, Washington. The match kicks off at 6:30 p.m. PT and will be broadcast on ESPN and Univision. Fans can also follow the game online via ussoccer.com's MatchTracker and on Twitter @ussoccer.
Guzan made two saves in the first half, stopping a Giovani dos Santos shot in the 21st minute and turning away a Jesus Zavala header in the 28th minute as the Mexican forward slipped unmarked behind the U.S. defense on a free kick.
The USA's best buildup of the first half came in the 39th minute with some quick passing between Michael Bradley, Jozy Altidore and Clint Dempsey. Bradley momentarily flashed free in the penalty area, but the play was broken up by Mexico's Jorge Torres Nilo.
Mexico players pleaded with referee Walter Lopez for a penalty in the 76th minute after U.S. midfielder Maurice Edu bundled into Javier Aquino from behind in the box, but Lopez signaled for a corner kick instead.
Guzan's biggest save came during a wild last few minutes of the match in which Mexico pushed hard for a game-winner and earned a series of corner kicks.
In the third minute of stoppage time, Guzan dove to his right to bat away Angel Reyna's strike from distance that looked bound for the left corner. Guzan and the U.S. defense repelled every Mexican cross at the end of the game and kept the hosts off the board despite Mexico's 15-2 advantage in corner kicks.
Next up for the U.S., will be a pair of international friendlies. The USA faces Belgium on May 29 at FirstEnergy in Cleveland (8 p.m. ET; ESPN2) and then will face Germany on June 2 at RFK Stadium in Washington, D.C. (2:30 p.m. ET; ESPN2)
Additional Notes:
Jurgen Klinsmann made two significant changes from the USA's 1-0 win against Costa Rica. Maurice Edu replaced an injured Jermaine Jones (left ankle injury) in the midfield while Matt Besler got the start at center back in place of Clarence Goodson (hamstring injury).
Besler, playing in just his second National Team game, made his World Cup Qualifying debut. Edu made his first start since the USA's 2-1 loss in qualifying to Jamaica on Sept. 7, 2012, in Kingston.
DaMarcus Beasley, starting for a second-straight game at left back, collected his 99th-career cap. With his next appearance, Beasley would become the 13th MNT player to reach the century mark, and would match Tony Meola and Joe-Max Moore, who are tied for 11th all-time with 100-career appearances each.
The match marked Brad Guzan's fifth shutout in seven-career World Cup Qualifying matches.
Omar Gonzalez is the only player on the MNT to have started in all four matches this year.
The U.S. is now 0-13-2 in World Cup Qualifying matches in Mexico and 1-23-2 all-time internationally in Mexico.
U.S. head coach Jurgen Klinsman made all three allowed substitutions: Eddie Johnson replaced Jozy Altidore in the 55th minute, Brad Davis entered for Herculez Gomez in the 71st minute and Brek Shea subbed for Graham Zusi in the 82nd minute.
Davis, who was a late addition from Klinsmann prior to the Costa Rica match, did not dress for the 1-0 victory against Costa Rica and made his first World Cup Qualifying appearance tonight.
Mexico defender Francisco Rodriguez was suspended for Tuesday's match after picking up his second yellow card of World Cup Qualifying during Mexico's 2-2 draw against Honduras last Friday.
The USA is now 16-32-13 all-time in international competition against Mexico and 5-15-6 in World Cup Qualifying.
Mexico is unbeaten in 26 straight home World Cup Qualifying matches and unbeaten in 17 straight at Estadio Azteca.
Seven U.S. players on the current roster are carrying yellow cards in World Cup Qualifying: DaMarcus Beasley, Matt Besler, Michael Bradley, Clint Dempsey, Brad Davis, Maurice Edu and Graham Zusi. Beasley (eighth minute), Besler (20th minute) and Davis (second-half stoppage time) were shown yellow cards in Tuesday's match against Mexico. Their next caution will result in a one-match suspension.
Head coach Jurgen Klinsmann is now 12-7-6 at the helm of the U.S. MNT and undefeated at Estadio Azteca (1-0-1).