"VISIONS OF AZTLAN"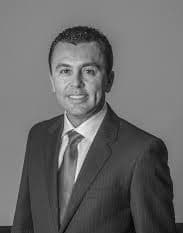 Arturo Castañares
Created: 19 November, 2010
Updated: 26 July, 2022
THE CENTRO CULTURAL DE LA RAZA, MEDIA ARTS CENTER SAN DIEGO, & FUERZA MUNDOCO
PRESENT
Movie Screening and Special Guest Appearance by
Chicano FilmLegend Jesus Trevino
Saturday November 20th, 2010
6:30 @ Centro Cultural de la Raza
"VISIONS OF AZTLAN"
The Story of an American Art Movement
VISIONS OF AZTLAN is a new one-hour documentary that explores Chicano Arta unique American Art Movement that flowered amid the confrontation and turbulent demonstrations of the 1960s. Using the rich images of the artists work, along with interviews and historical footage, VISIONS OF AZTLAN tells the story of Chicano artists who forbore the allure of conventional careers to render their communities urgent struggles and aspirations for social justice and equality.
Visions of Aztlán features the work of a host of Chicano and Chicana artist including (in alphabetical order): Judy Baca, Santa Barraza, David Botello, Barbara Carrasco, Carlos Callejo, José Esquivel, Harry Gamboa Jr., Rupert Garcia, Carmen Lomas Garza, Gronk , Zarco Guerrero, Wayne Healey, Ester Hernandez, Yolanda Lopez, Gilbert "Magu" Lujan, César Martinez, Amalia Mesa-Bains, José Montoya, Malaquías Montoya, Amado Peña, Patricia Rodriguez, Frank Romero, John Valadez, Kathy Vargas, Esteban Villa and René Yanez.
Treviño is an award-winning writer/filmmaker/producer whose credits include America Tropical, Yo Soy Chicano, La Raza Unida, Chicano Moratorium, The Salazar Inquest and Birthwrite. In 1997 he was co-executive producer of the 4-part PBS documentary series, Chicano! History of the Mexican American Civil Rights Movement. From 2000 to 2002, he served as co-executive producer of the Showtime drama series, Resurrection Blvd.. Among his television directing credits are; Law & Order Criminal Intent, Criminal Minds, Prison Break, The Practice, The O.C, Star Trek: Voyager, Babylon Five, and Star Trek: Deep Space Nine. He is also author of the classic book Eyewitness: A Filmmaker's Memoir of the Chicano Movement.
Movie Screening and Special Guest Appearance by Chicano Film Legend Jesus Trevino
aturday November 20th, 2010
$5.00 Suggested Donation
2004 Park Blvd.
San Diego, CA 92103
619-235-6135
Reception: 6:30pm-7:00pm
Screening of VISIONS OF AZTLAN: 7:00pm
Q&A with Film Director JESUS TREVIÑO: 8:00pm