WE KNOW DIFFERENT: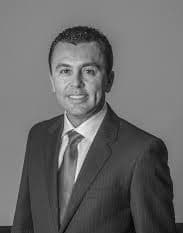 Arturo Castañares
Created: 07 February, 2011
Updated: 26 July, 2022
A SOCIAL MARKETING CAMPAIGN TO REDUCE HIV RATES AMONG YOUNG LATINO GAY MEN IN SAN DIEGO
They say we're scared. They say we don't care. They say we won't stop AIDS. WE KNOW DIFFERENT. The CDC estimates that the national rate for HIV infection is three times higher for Latinos compared to Whites. Meanwhile, local statistics continually show that men aged 29 and under who have sex with other men make up a large number of those who test positive for HIV. These trends build a strong case to encourage young gay and bisexual Latino men to test early for HIV. These facts are devastating to the San Diego LGBTQIA (Lesbian Gay Bisexual Transgender Queer/Questioning Intersex Ally) community but they aren't ashamed and aren't keeping quiet.
Instead, over 15 local health and social service providers have teamed up with the Center for Strengthening Youth Prevention Paradigms (SYPP Center) at Children's Hospital Los Angeles, the National Youth Advocacy Coalition and community members to engage in a large scale Social Marketing Campaign called WE KNOW DIFFERENT. Starting January 31 through February 13, this campaign will encourage young Latino gay men in San Diego County to find out their HIV status by getting tested. Efforts include over 15 larger than life bill boards, radio/TV spots, social networking advertisement, and grassroots outreach and education that will ultimately draw this community to weknowdifferent.org where they can find "safe spaces" to get tested–meaning that any young person regardless of sexual orientation can be assured to receive non-judgmental, culturally competent and "LGBTQI friendly" care. Postcards, posters, stickers, t-shirts, Facebook pages, and volunteers are asking you to: Take a friend. Get Tested. Get your Results.
WHAT: WE KNOW DIFFERENT CAMPAIGN: REDUCING HIV RATES AMONG YOUNG LATINO GAY MEN IN SAN DIEGO
WHERE: All across San Diego County- from South Bay to North County
WHEN: January 31- February 13, 2011
WEBSITE: www.weknowdifferent.org
To find local "safe spaces" to get tested for HIV, please visit www.weknowdifferent.org