World Cup: USA add some Mexican spice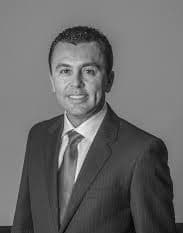 Arturo Castañares
Created: 07 June, 2010
Updated: 26 July, 2022
(FIFA.com) Monday 7 June 2010
Ironically for a team who count Mexico as their greatest footballing rivals, USA will be lining up at the 2010 FIFA World Cup South Africa™ with two players of Mexican descent in their ranks.
Nevertheless, given the size of the Mexican community north of the Rio Grande, it should come as no surprise to find names such as Francisco Torres and Herculez Gomez in Bob Bradley's 23-man squad. And what makes their stories so intriguing is the fact that both had to move south of the border and shine in the Mexican league in order to earn their places at South Africa 2010.
Divided loyalties for Torres
Born to a Mexican father and an American mother, Torres was spotted by Pachuca as a teenager. After journeying down to Mexico to join Los Tuzos, he fast caught the eye with his stylish play. "He was really excited. He has a real passion for the game and his big dream was to play international football one day, for Mexico," said Pachuca president Jesus Martinez, pointing to the dilemma the player would face.
His confident displays for Pachuca led to the inevitable debate as to which of the two countries he should play for. Mexico's then coach, Hugo Sanchez, made the choice easier, however, by deciding to leave Torres out of his squad for the 2008 Olympic Football Tournament, prompting the player to nail his colours to the American mast. "It was a very difficult decision but when I took it I made sure I followed my heart," said Torres. "It was a very difficult few days and extremely stressful. I used to say to myself, 'What am I going to do?' but I managed to make my mind up in the end."
Torres made the trip with the USA team to last year's FIFA Confederations Cup, where they reached the final. It was the first major step in an adventure that has earned the 22-year-old central midfielder a trip to South Africa 2010 as one of the most technically accomplished members of Bob Bradley's side. The Stars and Stripes coach certainly has high hopes of him. "He's got a lot of talent. He can really put passes together and he's intelligent. That's why he's been able to fit so well into the team."
Having put himself through a good deal of soul-searching, the central midfielder – who cana also line up out wide – is happy to be representing the country of his birth and is setting himself some ambitious targets for the future. "I want to play against Argentina and take on Lionel Messi. And then I want to join a big team like Real Madrid."
The labours of Herculez
The other member of Bradley's squad with Mexican blood coursing through his veins has an equally fascinating tale to tell. Like Torres, Gomez was born in the United States to Mexican-American parents. Moving at a young age from his native Los Angeles to Las Vegas, it was not long before he started showing an interest in soccer.
And as with Torres, it was a Mexican club who gave him the chance to show what he could do. The forward signed his first professional contract with Cruz Azul at the age of 19, but struggled to make an impact there and was loaned out to second and third-division sides without getting a top-flight run-out in two seasons with the club.
It was then that he decided to return to California, where it would take him another three years to make an MLS appearance with Los Angeles Galaxy. Overcoming a series of injuries, he finally established himself and received his first taste of international football when Bradley named him in an experimental USA squad for the 2007 Copa America.
Yet luck was against him again when he returned from Venezuela. Having by that time moved on from the Galaxy, he was deployed in an unfamiliar position on the right of midfield at both Colorado Rapids and Kansas City Wizards. With his career stalling, he decided to return to Mexico for a trial with lesser lights Puebla. The switch paid off. Despite making infrequent starts, he finally got in among the goals, ending his first campaign with the club as the league's top scorer with ten goals. It was the first time in history that an American player finished top marksman in a league outside of the United States.
Two further strikes for USA helped him clinch an unexpected seat on the plane to South Africa, where he is hoping to set the seal on a remarkable career turnaround. "It feels amazing to score these goals," he told FIFA.com after finding the target in a 3-1 warm-up win against Australia on Saturday. "I was very excited when I got the call-up to the national team, but I'm here for a reason. Coach Bradley has shown a lot of confidence in me and I'm going to do everything I can to help the team in South Africa."