Applicant for CV Council Vacancy Claimed Degree She Did Not Receive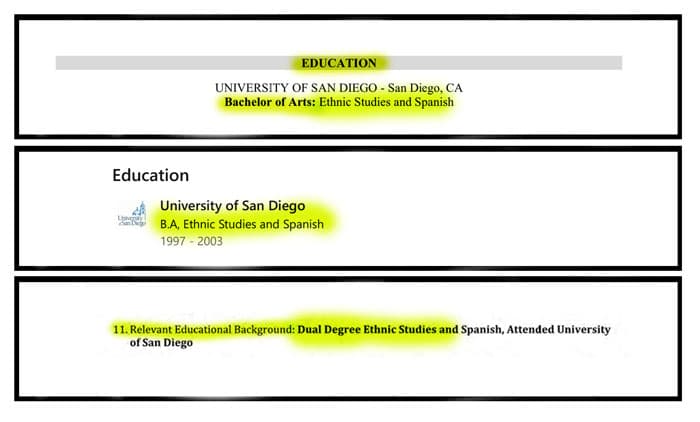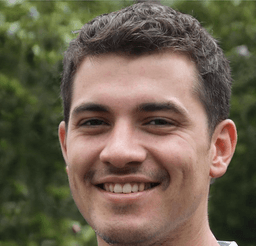 Alberto Garcia
Created: 21 January, 2023
-
Updated:
13 September, 2023
One of 10 finalists to fill a vacancy on the Chula Vista City Council appears to have misled the public about her background on the official application which she signed under penalty of perjury.
Devonna Almagro, 43, who serves as the Communications Director for San Diego County Board of Supervisors Chair Nora Vargas, was among 17 residents who applied to fill a vacant seat on the Chula Vista City Council.
Last Tuesday, City Councilmembers nominated 10 of those original 17 applicants for full interviews to be held at its next Council meeting.
Devonna Almagro
The vacancy occurred after District 3 Councilman Steve Padilla was elected in November to the California State Senate. Padilla was halfway through his second consecutive four-year term when he resigned his seat.
The City's 3rd Council District includes the eastern neighborhoods of Sunbow, Otay Ranch, Millenia, and Winding Walk. Applicants for the vacancy must live within the 3rd District's boundaries.
The Chula Vista City Clerk released copies of the applications to the public on January 9th before the City Council meeting took place to nominate finalists on January 17th.
(See official applications here)
A resume Almagro attached to her application to the City includes a section under "Education" that states "Bachelor of Arts: Ethnic Studies and Spanish" from "University of San Diego - San Diego, CA."
Education section from Almagro's official resume
Almagro also claimed on her application that her relevant educational background is "Dual Degree Ethnic Studies and Spanish, Attended University of San Diego."

Education section from Almagro's application
But this week, officials at USD confirmed that Almagro "did not receive a degree" from the local private university.
"Devonna Almagro did not receive a degree from the University of San Diego," reads an email from the Associate Director of Media Relations. "She did take classes at USD but did not graduate." The USD Registrar's Office confirmed the absence of a degree.
Email confirmation from University of San Diego
An online profile for Almagro on LinkedIn shows her current job as Director of Communications and Binational Affairs for Supervisor Vargas, and lists "University of San Diego, B.A., Ethnic Studies and Spanish, 1997-2003" under the Education section.
Almagro also has a biography on the County of San Diego's website where she is listed as Supervisor Vargas' Communications Director. The biography states that Almagro "has called San Diego home for the past 23 years after moving to pursue a dual degree in Ethnic Studies and Spanish from the University of San Diego."
The USD website lists that its Ethnic Studies major was passed by the University Curriculum Committee in 2002 and hired its first full-time employee in 2003, the year Almagro claims as her final year at the school.
Even though she used "B.A." and "Bachelor of Arts" in her application to the City, Almagro maintains that she never stated that she "graduated."
"I indeed did attend the University of San Diego where I studied a dual degree. In the spirit of transparency I do always make that clear in applications and bios, I don't state that I graduated. I have always made sure to not state that I graduated or even state a graduation year, but instead state the years I attended and that I did pursue a dual degree," Almagro told La Prensa San Diego this week when asked to respond to USD's email.
Although a college degree is not required in order to serve on the City Council, 15 of the original 17 applicants have at least a Bachelor's degree, with eight of them also having Master's degrees, one has a PhD, one has a Chiropractic Doctorate, and two are finalizing their doctorate degrees. The two applicants who are pursuing doctorate degrees detailed their status on the application as "Doctorate (in progress)" and "Doctorate (candidate)."
La Prensa San Diego reached out to several of the applicants to confirm the educational credentials they claimed on their applications. Three applicants were surprised that someone would use the terms "Bachelor of Arts" and "B.A." when no degree was actually earned.
One of the applicants said Almagro's misrepresentation is "fraud" and "criminal" given that they all signed their applications under penalty of perjury certifying that "the information is true and correct."

"I expected that someone at the City would verify all of our information before the appointment just like an employer would," one of the applicants told La Prensa San Diego.
The person appointed to the Council vacancy will receive the same $61,029 annual salary as the other part-time Councilmembers. The Mayor's salary for the full-time position is $152,574.
Candidate background information has become national news in recent weeks after it was discovered that newly-elected Congressman George Santos of New York fabricated nearly all of his biographical information during his campaign, including claiming that he had graduated from Baruch College in New York and NYU when he never attended either school.
National news outlets have criticized both Santos' opponent and local media outlets for not conducting opposition research and routine investigative background checks on the candidate before the election.
LIVING WITHIN THE DISTRICT
Critics have also raised concerns over Almagro's response on her application with respect to her residency in the Council district.
Starting in 2016, the City of Chula Vista began electing Council members by geographic areas divided into four Council Districts. Under the current City Charter, candidates in City Council elections, as well as for an appointment, must live in the District at the time of election or appointment and continue living within its boundaries during their term in office. Candidates for Mayor must live within the City limits.
The application for the Council vacancy asked applicants if they "live within the City of Chula Vista District 3 boundaries" and "If yes, how long?"
Almagro responded "Yes", writing that she "Lived in the district for close to 15 years", but County Registrar of Voters records show that she registered to vote in District 3 just two months ago.
The San Diego County Registrar of Voters confirmed this week that Almagro moved her voter registration to Chula Vista's District 3 on election day in November 2022 from a San Diego address where she had been registered to vote since August 2022.
Between January and August 2022, Almagro was registered to vote at an address in the City's District 4, which is West of I-805. That address is the same home where current Chula Vista Councilwoman Andrea Cardenas lives. The only other person registered to vote at Cardenas' house during that same time as Almagro was Jehoan Espinoza, a local political consultant who ran the campaigns of Councilman Jose Preciado and Councilwoman Carolina Chavez.
Cardenas, Preciado, and Chavez, who now make up a majority of the City Council that will vote to make an appointment to fill the vacancy, all voted last Tuesday to nominate Almagro for a full interview at next Tuesday's Council meeting. Mayor John McCann is the other member of the City Council. McCann did not vote to nominate Almagro.
Official voter registration records show Almagro first used a Chula Vista address in 2006 when she moved into an address on Paseo de Luz in the Sunbow community just East of I-805 in what is now District 3. Almagro lived at that address when she ran unsuccessfully for City Council in 2008, receiving only 16.8% of the vote.
Almagro then registered to vote in the City of San Diego in 2016 and again in 2019 after returning from living in the City of Pasadena in Los Angeles County.
Current Registrar of Voters records show that Almagro is now among five people registered to vote at the same apartment on Santa Victoria Rd in the Otay Ranch area of District 3.
Of the 17 applicants for the vacancy, Almagro has been registered to vote in District 3 for the shortest amount of time. Another applicant, Victor A. Lopez, purchased his home in District 3 in September 2022 after living his entire life in another area of Eastlake, but having graduated from Otay Ranch High School in District 3.
The rest of the applicants have lived in the area for between 4 and 22 years, including two who have been District residents for 20 years or more.
CANDIDATE RESIDENCY ISSUES
Candidate residency became a heated issue during last year's race for Chula Vista Mayor after questions were raised about where candidate Ammar Campa-Najjar actually lived.
Campa-Najjar had used his mother's home in Jamul as his voter registration address between 2017 and 2021 during the time he ran unsuccessfully for Congress in the East County's 50th Congressional District.
After his second loss, Campa-Najjar used his aunt's Bonita address for a short-lived campaign for State Assembly before changing his address to an Eastlake condo where he used to live with his grandmother in order to run for Mayor.
Campa-Najjar was among seven relatives registered to vote at the same address, although he admitted that three of them did not live there.
In response to evidence Campa-Najjar was not living in Chula Vista, his opponent for Mayor, Councilman John McCann, hired a former FBI agent to investigate Campa-Najjar's residency.
In September, McCann released videos and pictures of Campa-Najjar living in a plush San Diego condo with his wealthy girlfriend, Congresswoman Sara Jacobs.
McCann and his investigator claimed Campa-Najjar had committed voter fraud by using his relatives' addresses as bases to run for office, but that he didn't actually reside there.
During Campa-Najjar's 2020 campaign for Congress against former Congressman Darrell Issa, he criticized his opponent for moving into a new district just to run for office.
"He keeps moving to different districts hoping he'll find someone -a group- that will want him. He believes that politicians should pick their voters. I believe that voters should pick their politicians," Campa-Najjar said of Issa at the time.
Although City Charter and Municipal Code provisions require candidates and Councilmembers to live within their districts, it is not a crime to fail to do so.
But, state elections laws that require voters to use their actual residence address for voting purposed carry criminal penalties for violations.
It is not only a felony to falsely use someone else's address for voter registration purposes, but it is also felony to sign a false voter registration application under penalty of perjury.
Two Los Angeles politicians were charged with felony voter fraud and perjury for misusing for voter registration purposes.
State Senator Roderick Wright was charged with using his mother-in-law's address to run for office in a different district than where he lived.
In 2014, Wright was convicted of eight counts of voter fraud and perjury, although he was later pardoned by out-going California Governor Jerry Brown.
Another Los Angeles politico, Councilman Richard Alarcon, was charged with registering to vote and running for office using the address of a vacant second home he and his wife owned.
Alarcon was convicted of two counts of voter fraud and one count of perjury after arguing that he was renovating the second home while his wife lived in their first home.
In 2016, an appellate court later overturned Alarcon's conviction based on a flawed jury instruction issued by the trial judge. The LA District Attorney's office decided not to charge Alarcon again.
And last year, a Northern California Sheriff resigned after being charged with voter fraud for using an address where he didn't live.
The Chula Vista City Council will conduct public interviews of the 10 remaining applicants at its next meeting on Tuesday, January 24th, beginning at 5:00 p.m.