Baja Goes for Space Dollars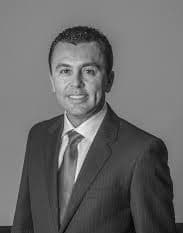 Arturo Castañares
Created: 08 July, 2011
Updated: 26 July, 2022
In a renewed bid to further position their localities in a booming 21st century industry, officials in Tijuana and Baja California will host an aerospace conference later this month.
Jacobo Ackerman Garcia, local delegate for Mexico's Economy Ministry, said the goal of the July 21-22 event at Tijuana's international airport is to provide a networking opportunity for industry leaders, manufacturers and representatives of Mexican government agencies.
Across the border, in the US, the aerospace industry also ranks high on the list of future economic drivers. In New Mexico, for instance, the state government has invested in the construction of Spaceport America north of Las Cruces, a facility that will offer private companies a launch pad for assorted endeavors including zooming wealthy tourists into the heavens.
New Mexico economic planners publicly pitch Spaceport America as a possible magnet to attract space vehicle, aircraft and parts manufacturers to a struggling state, but such a development faces competition from Baja California and other parts of Mexico where wages are much lower.
According to the promoters of the Tijuana conference, Mexican aerospace industry exports have exploded since 2001, jumping from a value of $270 million a decade ago to an estimated $5 billion in 2010. Last year, aerospace companies that expanded their Mexican operations included AE-Petsche, Bombardier, Zodiac and BE Aerospace, among others.
In the last decade, industry clusters have emerged in the northern border states of Nuevo Leon, Chihuahua, Sonora and Baja California. Another growing cluster is developing around the central Mexican city of Queretaro. Tonatiuh Salinas, Queretaro's minister for sustainable development, recently announced that new aerospace investments totaling more than $120 million were negotiated for his state during last month's Paris Air Show.
According to a report in the maquiladora industry trade journal Juarez-El Paso Now, the number of workers employed in Mexico's aerospace sector grew from 7,500 in 2001 to approximately 31,000 in 2010.
While the industry emerged with a heavy splash of US ownership (80 percent), Juarez-El Paso Now predicted a much more diverse pattern of ownership by 2015, with a mixture of European, Asian and Mexican owners replacing US ones as the dominant forces.
As the sector develops, industry employment is "conservatively expected to grow to 42,500 jobs" within the next four years, according to the publication.
In contrast to earlier spurts of export-oriented development in Mexico, which quickly employed massive numbers of workers in the foreign-owned maquiladora plants, the aerospace industry requires fewer but more skilled and specialized employees.
Baja California currently hosts more than 50 aerospace and related firms, including companies dedicated to the manufacture of "sensitive products to U.S. National Security," according to the promoters of the Tijuana conference. Most of the businesses are situated in Tijuana and Mexicali.
The Economy Ministry's Jacobo Ackerman said more than 100 companies are expected to participate in the Tijuana gathering. Eaton Aerospace, Zodiac, Tyco Electronics, Honeywell, Goodrich, and Gulfstream are among the big names scheduled to be in attendance, he said. A similar event was held in Tijuana last year.
Another major Mexican aerospace conference has been scheduled for Chihuahua City between October 19 and 21 of this year. The sponsors of the Chihuahua summit include the state governments of Chihuahua and Sonora, as well as Mexico Now, UK Trade and Investment and other private and governmental organizations.
For more information vist the website: Bajaaerospaceshow.com
Frontera NorteSur: on-line, U.S.-Mexico border news Center for Latin American and Border Studies New Mexico State University Las Cruces, New Mexico.