Baja Officials Stand United with Baja Love Ride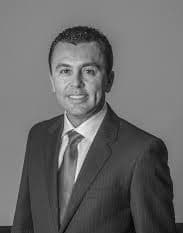 Arturo Castañares
Created: 18 March, 2011
Updated: 20 April, 2022
San Felipe, Baja California – The Baja Love Ride is a 4-day "ride for cause" fund raising bicycling event that will stretch from Rosarito Beach to San Felipe and will also include admission to the 5th Annual San Felipe Blues & Arts Fiesta. The event is designed to showcase the best of Baja, illustrate public safety and simultaneously promote tourism. This event promises to not only bring the Baja communities together, but also benefit those facets of Baja society that need help the most, the children of Baja.
Baja California Secretary of Tourism, Juan Tintos Funcke and the state have all fully supported the idea of the event from its conception. This week, officials with the Baja California Secretary of Tourism office have committed themselves further to the success of the Baja Love Ride, by approving the participation of high ranking state tourism delegates.
The ride will begin on Tuesday March 22, at 10AM in front of the Rosarito Beach Hotel and will finish Friday March 25, at 3PM at the Arches of San Felipe. All riders will receive complimentary tickets to the Blues and Arts Fiesta on Saturday March 26, another charitable event to help the children of Baja that also draws a huge crowd each year.
The promoters of this event want to encourage everyone that loves Baja, whether you own a bicycle or not, to be a part of this event in one way or another. You are encouraged to ride, volunteer or donate. Proceeds raised in each community will remain in each community to support the local children's organizations that desperately need continuous help. This is the time to stand up and be counted. Baja and its residents have been taking a hit from US media, which has led to an undeserved reputation of Baja being unsafe for tourist, an industry Baja relies heavily upon. Now is the time to help dispel reports that lead people to believe Baja is anything but safe, secure and a wonderful place to visit and live. Alongside the event promoters and the Baja California Secretary of Tourism, we all need to stand together and show the world that Baja is a welcoming destination overflowing with people that care about their communities, their children and their country.
Taking part in the Baja Love Ride is bound to be a memorable experience for those looking to be involved in improving the lives of children and also looking to take in the beauty, serenity, hospitality and luxury Baja has to offer.