Gold Diggers, Gamblers, Gun Dealers and GMO Exporters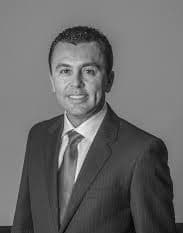 Arturo Castañares
Created: 23 September, 2011
Updated: 26 July, 2022
Frontera NorteSur
A slew of press reports offers glimpses at a few of the trends that have transformed the Mexican economy during the past decade, a time when the future of the national petroleum industry saw the writing on the wall and the factory employment boom promised by the North American Free Trade Agreement (NAFTA) fell flat due to competition from cheaper labor markets, industrial automation and weak consumer demand in the unemployment-plagued US.
Nonetheless, money is for the making- and in some cases lots of it. For instance, soaring gold prices are reviving Mexico's mining industry and, just like it was in the old days of the Spanish conquistadores, generously benefiting foreigners. From 2006 to 2010, the annual production of Mexican gold more than doubled from 39 tons to 79 tons.
According to the Mexican press, the country's Economy Ministry reported that the number of mining concessions awarded to foreign companies increased from 390 in 2006 to 757 in 2010.
Of the 286 foreign-owned mining companies operating in Mexico, an estimated 77 percent belong to Canadian capitalists. Other countries represented in the corporate mining roster include Australia, the United Kingdom, South Korea, China, Japan, and the US, which accounts for only 15 percent of the mining outfits.
While gold is clearly the coveted commodity, Mexican deposits of silver, copper, zinc and other metals and minerals are also drawing renewed interest from both foreign and national investors.
Overall, the Mexican mining industry brought in $15.4 billion last year, greatly surpassing the so-called "industry without chimneys"-foreign tourism-which netted $11.6 billion in 2011.
The northern border states of Sonora and Chihuahua are two of the entities immersed in Mexico's new mining bonanza. Since last year, Silver Crest Mines and Timmins Gold have commenced new extractions of gold in Sonoran mines. US Gold has plans to open a mine in Sinaloa, while Goldcorp of Canada has maintained production in Penasquito, Zacatecas.
Another big, outward money flow is in the food sector. In 2000 Mexico spent $550 million importing foreign-produced corn, but forked out $1.65 billion for the same commodity during the first six months of 2011. Examining the same time frame, expenditures on three other imported food staples-rice, milk and wheat-also jumped significantly. While Mexico spent $913 million on the three items in 2000, it shelled out $1.6 billion for the trio of products in the first seven months of this year.
The latest statistics re-confirm a trend that was documented in a study done by the University of California at Santa Cruz and two other research institutions last year.
In Subsidizing Inequality: Mexican Corn Policy since NAFTA, researcher Timothy Wise compared Mexican imports of food and fiber crops in the pre-NAFTA years of 1990-1992 with the post-NAFTA period of 2006-2008.
According to Wise's findings, foreign-produced corn accounted for 10 percent of overall consumption in the earlier period but grew to about one-third of the total in the latter period. Wheat, soy, rice, cotton, beef, pork, and poultry all registered similar trends.
"The vast majority of imports came from the United States," Wise wrote.
Food dependency could deepen in the months ahead. Adding to climate-induced crop losses of corn in Sinaloa and sorghum in Tamaulipas earlier this year, drought has claimed an estimated 40 percent of the livestock herds in Zacatecas. Water- either too much of it in the form of catastrophic floods or too little of it in the wave of epic droughts, is a mounting problem across the nation.
Free trade has contributed to another little-noticed change in the Mexican economy. While great attention is being paid to the issue of US arms exports to Mexico, hardly any mention is made of Mexican arms and munitions exports to the US. Yet according to a recent story, Mexican arms sales to the US have grown at an annual rate of 9 percent during the past five years, moving Mexico up a notch from the fifth largest source of foreign arms in 2010 to the fourth in the first six months of 2011, when goods valued at $52.1 million were exported to this country.
The weaponry and ammunition is produced by Mexico's Defense Ministry, as well as two private companies-Productos Mendoza and Industrias Cabanas. Revolvers, long arms, pistol accessories, grenades and .45 caliber bullets are among the products exported to the US, which levies no tariffs on some of the goods and exempts others under NAFTA.
Last but far from least, gaming must be placed on the list of money-makers. Last month's arson attack that killed 52 people in Monterrey's Casino Royale forced widespread attention on the issue of supposedly legal, open establishments that had spread throughout the country in the last decade.
But according to Mexico's Instituto Ciudadano de Estudios Estrategicos (Incide), a non-profit organization, the number of clandestine casinos more than tripled from an estimated 1,500 in 2004 to 5,000 in 2011.
Mexico is part and parcel of a worldwide gambling boom. Other nations including the US, Canada, Britain and Australia have all witnessed explosive growth in gaming during recent years, as cash-strapped governments look at casinos and lotteries as sources of revenue to pay for slimmed-down services. Worldwide, PricewaterhouseCoopers estimated that gaming raked in $125 billion in 2010, with the US taking in $74.5 billion of the money flow.
Ernesto Cerda Serna, Indice director, warned of negative consequences to the state and society of his country from an industry that's been transformed from a seasonal sport of regional fairs and religious fiestas into a 24-7 community pastime that entices locals and invites money laundering and other vices.
The latest economic reports are encouraging lively discussions in cyberspace. Posting on La Jornada's website, a writer identified as Jesus Ibarra Sanchez found a certain irony in a mining boom that switched into high gear as Mexico's Bicentennial of Independence and 1910 Revolution Centennial were celebrated.
"We praise the heroes that gave us a country," Ibarra wrote. "But what remains of it? Little by little, Pemex (national oil company) is passing into the hands of foreign enterprises, while the national territory and its mines falls into the hands of Canadians. The airspace? In whose hands is it? And our airwaves? In the hands of national monopolies…."
Frontera NorteSur: on-line, U.S.-Mexico border news Center for Latin American and Border Studies New Mexico State University Las Cruces, New Mexico