"LIGHT UP THE BRIDGE TO OPPORTUNITY: PASS THE DREAM ACT"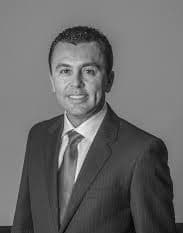 Arturo Castañares
Created: 29 November, 2010
Updated: 26 July, 2022
"LIGHT UP THE BRIDGE TO OPPORTUNITY: PASS THE DREAM ACT" BANNER-HANGING AND VIGIL TO TAKE PLACE AT BRIDGES AND OVERPASSES THROUGHOUT SAN DIEGO COUNTY, MONDAY, NOVEMBER 29, 2010, FROM 5:30—7:30 P.M.
Hundreds of DREAM Act students and supporters are expected to light up San Diego County with colorful banners displaying the word "DREAM" and a candlelight vigil, during rush-hour on Monday, November, 29, from 5:30—7 p.m. They are raising awareness for the DREAM Act (Development, Relief and Education for Alien Minors) bill, which will come to a vote in Congress as early as Tuesday, November 30.
The DREAM Act is a bill that would allow undocumented students who were brought to the United States as babies or children to get on a path to obtain permanent residency and eventually citizenship. The completion of 2 years of college or military service is a requirement, among others, of the DREAM Act. Senator Harry Reid will be introducing the bill as early as Tuesday November 30, 2010 during the lame duck session with the hope that Democrats and Republicans will unite to make the bill a reality.
For DREAM Act student Nidia, who is working towards her Master's degree in Marriage and Family Therapy, "This is the only home I have ever known. It would be incredibly disappointing if I am unable to give back to my home, and after all this work, cannot achieve the dreams I believe the U.S. can make a reality for me. I've come so far, that I think it is only fair that I can continue pursuing what I love, and get the opportunity to put my education into practice. Without the DREAM Act, I cannot utilize my skills to their fullest potential and be there for my community in San Diego."
Undocumented students dream of one day being able to fully contribute and participate in the United States. For many of these high school, undergraduate, and graduate students, the United States is the only home they have ever known. They are engineers, educators, health practitioners, scientists, and more. Although they were brought to this country without a choice, they have chosen to share their talent, education, and determination with the United States. This country cannot afford to reject gifted young people who are positively contributing and building on its education, economics, and passion.