New Law to Give In-State Community College Tuition to MEX Students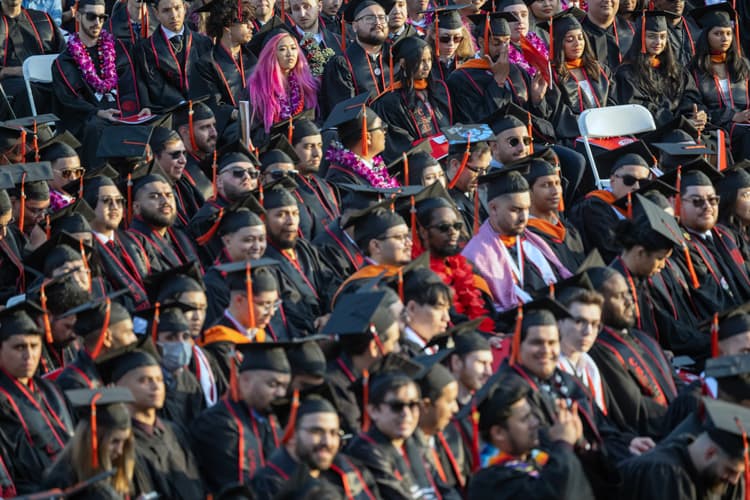 Created: 20 October, 2023
-
Updated:
22 October, 2023
[ESPAÑOL]
By Sandra G. León
California Governor Gavin Newson signed a new law that will allow low-income Mexican students who live within 45 miles of the US-Mexico border to qualify for in-state tuition at San Diego County community colleges to help foster a more robust transborder economy.
The new law, AB 91 authored by San Diego Assemblyman David Alvarez, will create a five-year pilot program to allow low-income Mexican students to access classes at nine local community colleges at the same cost as local students.

David Alvarez
The pilot program colleges include Cuyamaca, Grossmont, Imperial Valley, MiraCosta, Palomar, San Diego City, San Diego Mesa, San Diego Miramar, and Southwestern.
"This pilot program can unlock a significant untapped resource to prepare a more diverse population among our workforce," Alvarez said after the bill signing. "I want to thank all the advocates who supported this bill and for fighting to expand education opportunities to every community."
The new law caps the number of students allowed under the pilot program to 150 per college, and will only become effective if the Board of Governors of the California Community Colleges enters into an attendance agreement that provides similar in-state tuition right to California residents attending a university in Baja California.
"This is a transformational bill for the realities of our region," said Dr. Mark Sanchez, Superintendent/President Southwestern College. "By expanding affordable access to our region's community colleges, our binational students will be better equipped to enter our workforce and be a part of this thriving binational economy."
Alvarez stated that his bill will help address the demand for skilled workers and promotes a more diverse workforce and economy by reducing the barrier of high tuition expenses for low-income students in a region where over 170,000 people cross the international border daily for work, school, or leisure.
Newson signed the bill as one of his last acts to approve new laws passed before the end of the Legislature's yearly session.
Alvarez reported this week that all nine of his proposed laws were passed and signed into law by the Governor.
Another bill authored by Alvarez and signed into law included an exemption from the State Surplus Lands Act that will help pave the way for 383 acres in Eastern Chula Vista to be used to build a regional university that has long-been sought in the South Bay.
In June, Southwestern College held a special graduation ceremony in Tijuana for 64 students who have family members who cannot cross the border, further highlighting the interconnection between students and families on both sides of the border.