Putting San Diego Back to Work: San Diego Unified School District Awards Nearly All Prop. S Construction Contracts to Local Contractors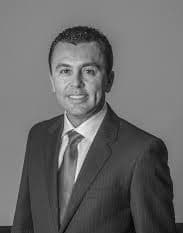 Arturo Castañares
Created: 29 July, 2011
Updated: 26 July, 2022
San Diego's general contractors were awarded nearly $18.2 million (91 percent) in Proposition S construction contracts this year. In addition to encouraging local general contractors to bid on its projects, San Diego Unified School District is dedicated to providing opportunities for small emerging businesses enterprise (EBE) firms.
San Diego Unified has expanded its business outreach efforts since Prop. S passed in 2008, and it has paid off. This year, more than 51 percent of the total construction dollars have gone to EBE firms; while the 2010 goal of 35 percent EBE participation was exceeded by more than 5 percent.
"Our efforts to improve opportunities for local businesses have produced very positive results," said Lee Dulgeroff, executive director of Facilities Planning and Construction, the division that oversees Prop. S. "While we have been successful, we are continually assessing and adjusting the business outreach efforts 'to put San Diego to work.'"
The high level of EBE participation is attributable to both traditional and unique methods employed by the business outreach team. Besides the usual database development/maintenance, participation in procurement fairs and special events, and published announcements; the team focuses on one-on-one communications, supplemented by the use of social media and the Internet.
"We maintain an extensive EBE database that is constantly updated," said Karen Linehan, the district's business outreach program manager. "We run queries for specific trades, zip codes, EBE categories; and we share our database with other agencies. Contractors of all tiers sign up."
"We have developed positive relationships with our general contractors," Linehan added. "They often call us at bid time for help in conducting their own outreach. If they don't contact us, we contact them. Meet-and-greets with contractors of all tiers are held nearly every day to discuss how to do business with the district, the bidding process, upcoming projects, past bids, special workshops and trainings, and more."
The business outreach team develops strong partnerships with local professional organizations as well. Just as the partnerships with general contractors and EBE firms enrich the district's program, so does partnering with professional organizations. It completes the circle of contractor relations.
San Diego Unified offers online resources and utilizes social media to assist contractors in conducting their marketing due diligence, and ensure they are aware of all opportunities. Current and past bid results, project descriptions, event listings and more are posted on the district website. The business outreach team uses LinkedIn daily to post current bids and solicitations, procurement events and other relevant information; and Tweets from site walks and outreach events.
Last week, the district held its inaugural Construction Expo. More than 300 construction contractors and vendors from throughout Southern California posed questions to district staff and discussed processes for working on Proposition S bond and non-bond projects. The district's top general contractors, architects, engineering consultants and other San Diego County public agencies were also on hand to discuss bid requirements and business opportunities with attendees, while local industry organizations outlined membership benefits for EBE firms. San Diego Unified plans to make this an annual event.
For more information, please contact Cynthia Reed-Porter at creed-porter@sandi.net or (619) 546-3378.